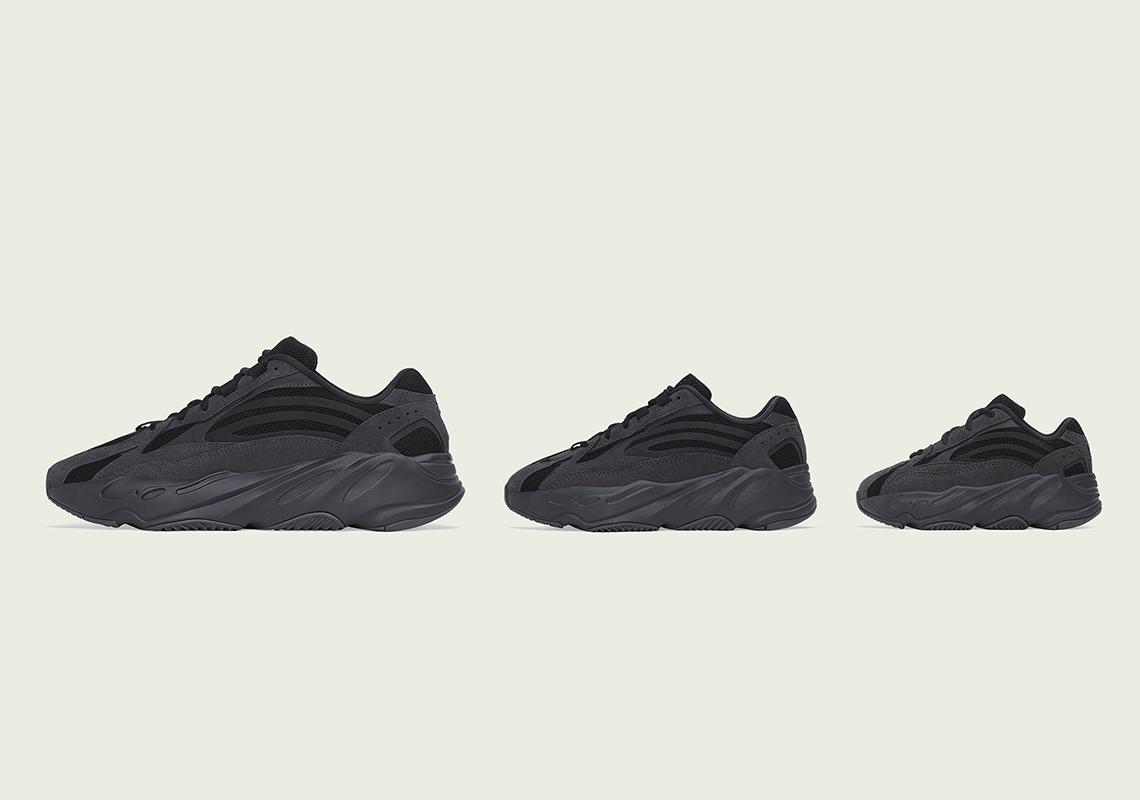 June 6th will be the official release date of the highly anticipated "Yeezy 700 v2 Vanta." This will be the first all blackout shoe of the Yeezy line since the "Yeezy 500 Utility Blacks." This shoe will also be the first black shoe of the 700 and 700 v2 line.
The shoe consists of multiple panels and shades of black that cover the shoe. The upper will be comprised of canvas with the panels being suede. There will be full on boost in the shoe to give it the comfortability while still maintaining the luxury look of a Yeezy. The "Vanta" will also be the first 700 to release in kids and infant sizes. Retail for men's sizes will be $300 while the kids and infant sizes will be $180 and $150 respectively.
Be prepared to wake up early and get in line as you try to fight off the bots that will be hounding the Adidas website.