Banksy shared a clip on his Instagram showing his unlicensed stall being set up at the Venice Biennale displaying a montage of idyllic oil paintings in Venice, Italy. Seemingly titled Venice in Oil, the artwork depicts a massive cruise ship surrounded by tiny Venetian gondola boats. In the video shared by Banksy, we see an unknown/unnamed man as he sets up the stall. After a crowd starts to take notice of the stall, local police ask the man to move his stall elsewhere.
"Despite being the largest and most prestigious art event in the world, for some reason I've never been invited." – Banksy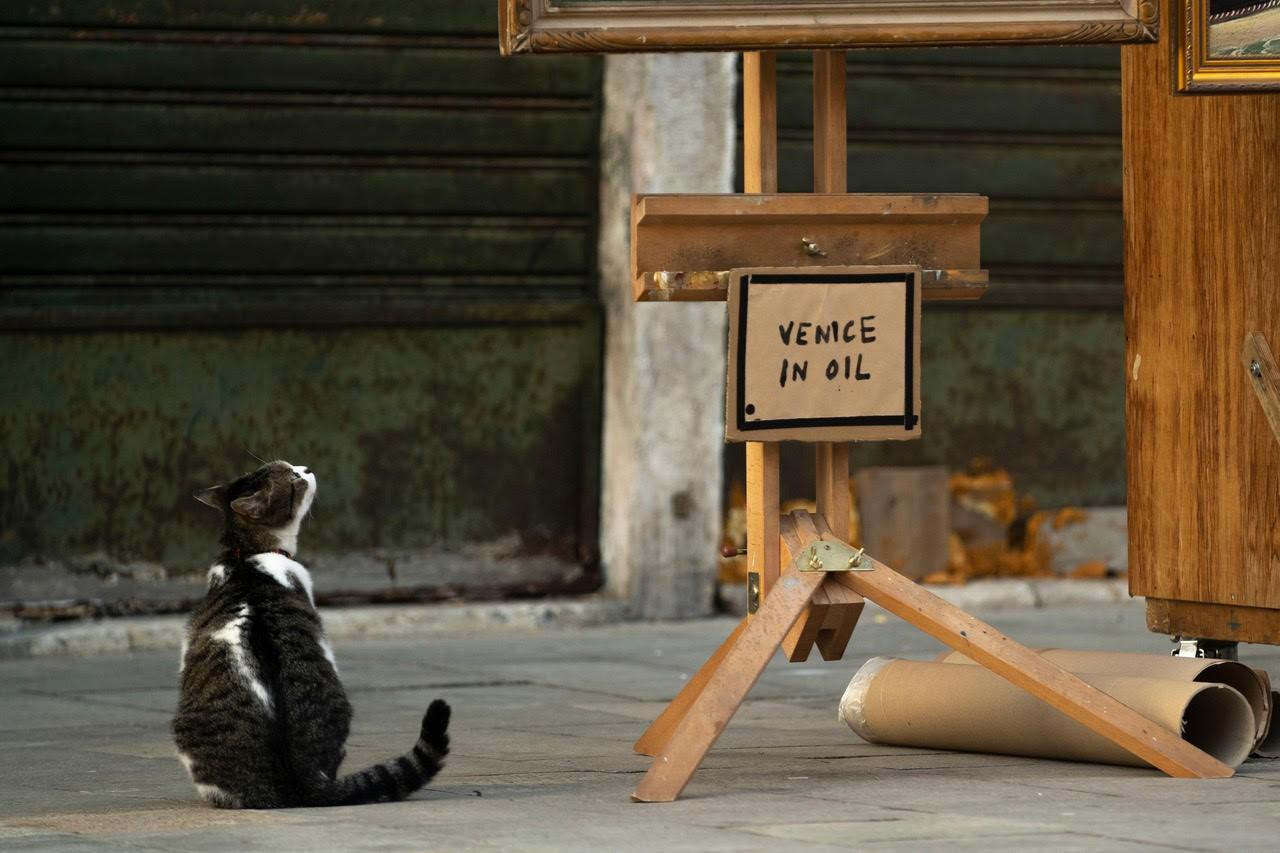 Banksy seems to be calling attention to the global plight of refugees with his artwork. He could also be calling attention to the Venice migrant crisis while the city is more enamored by the premier art festival.