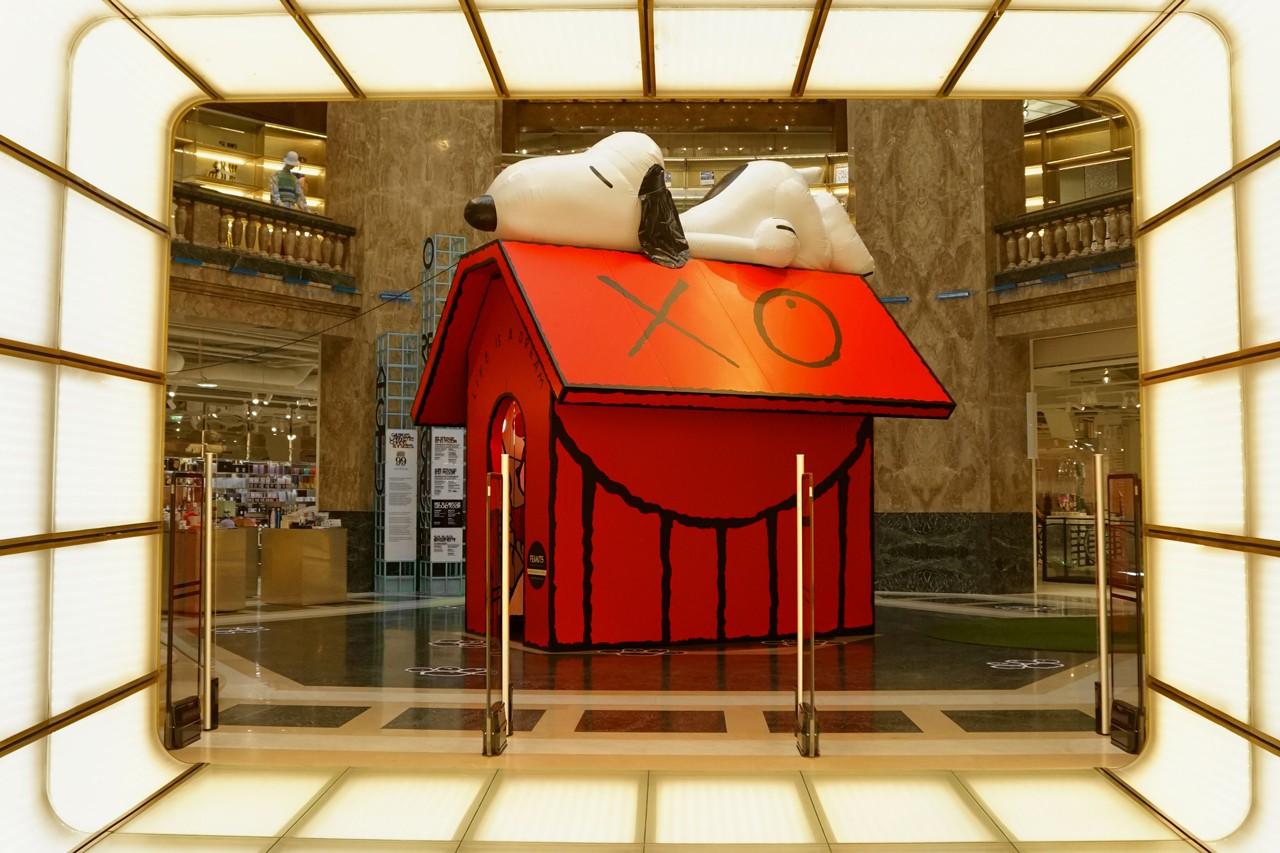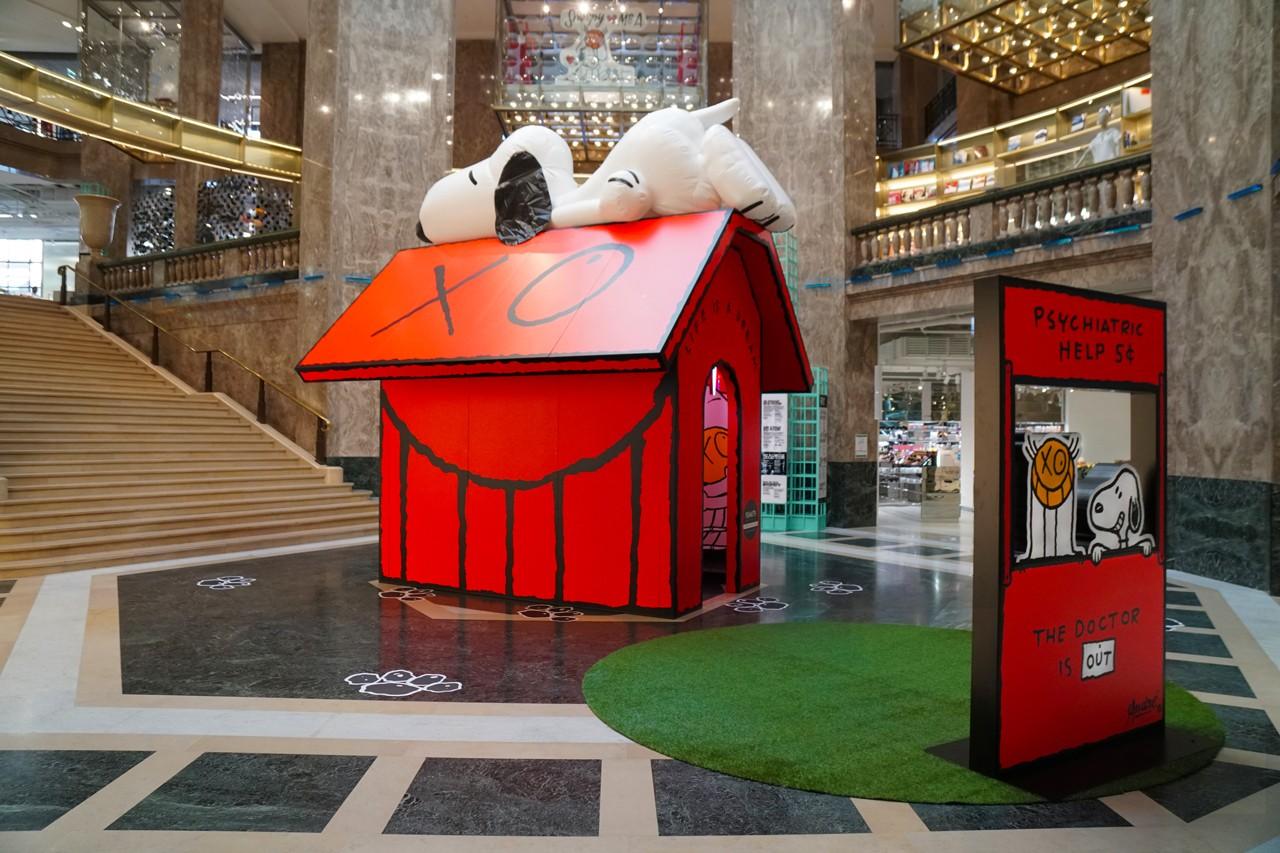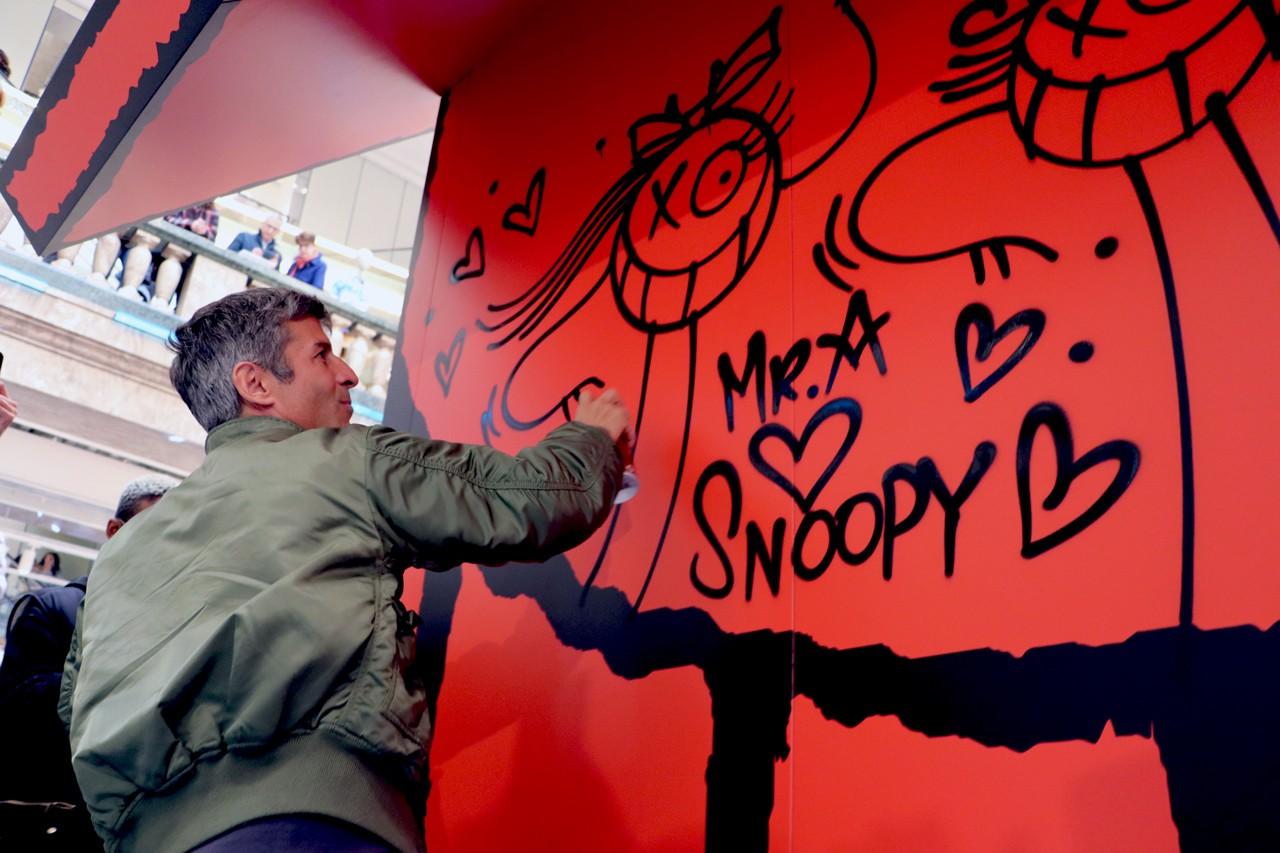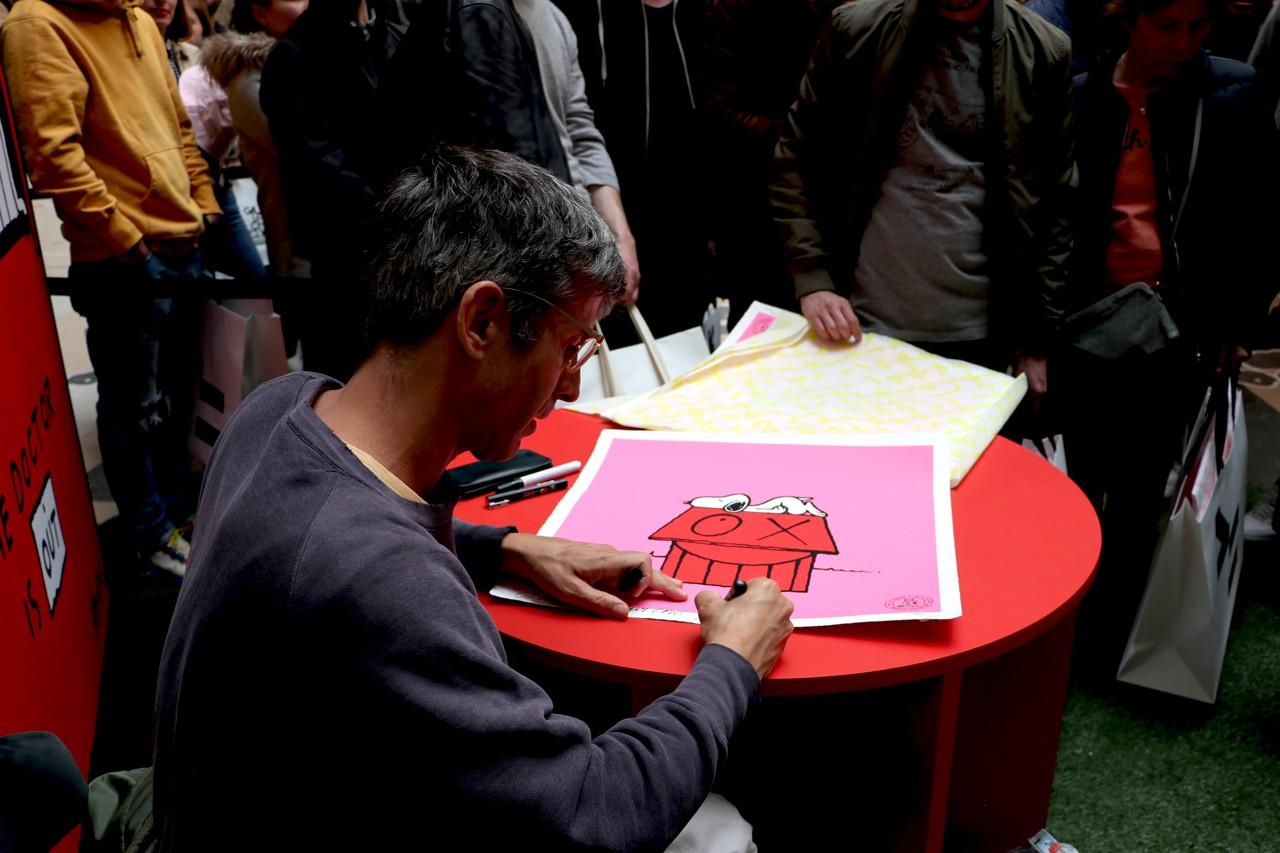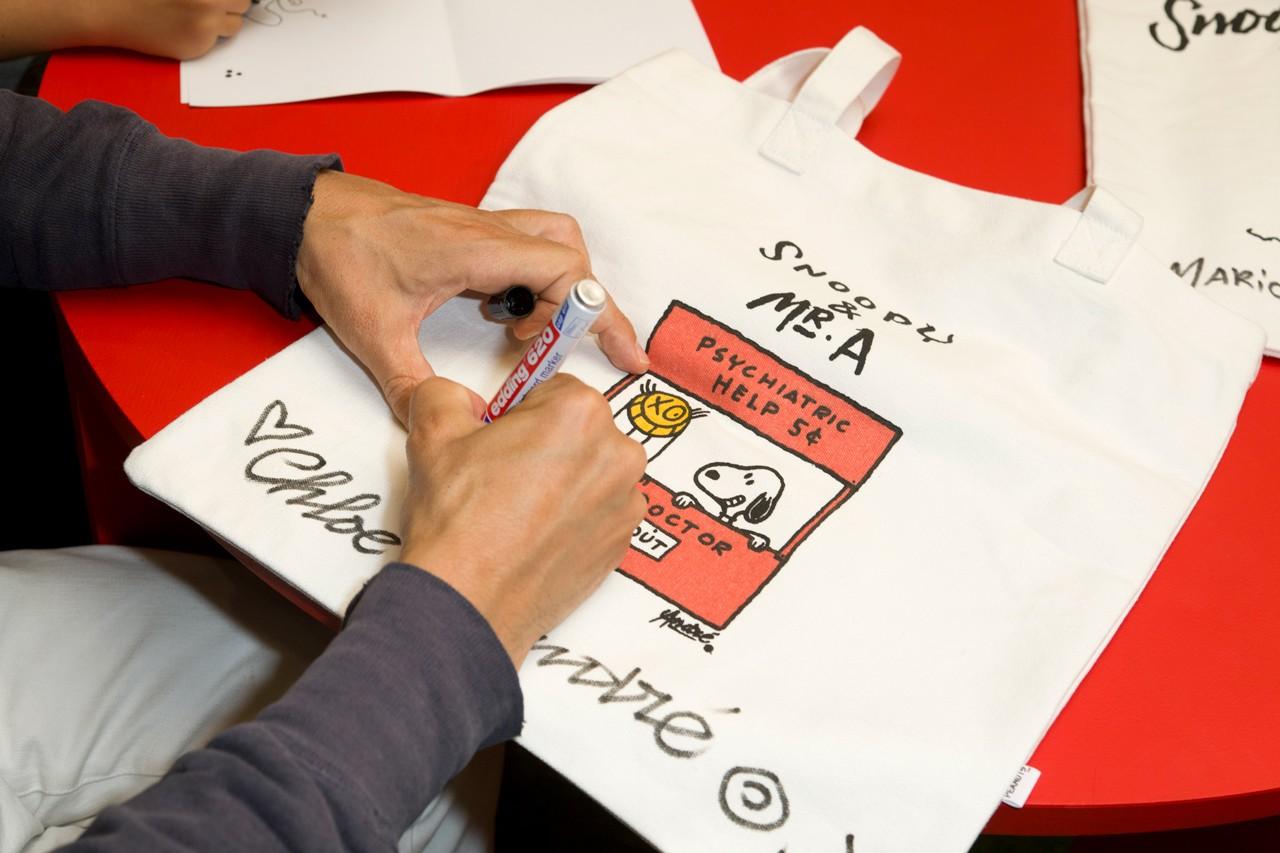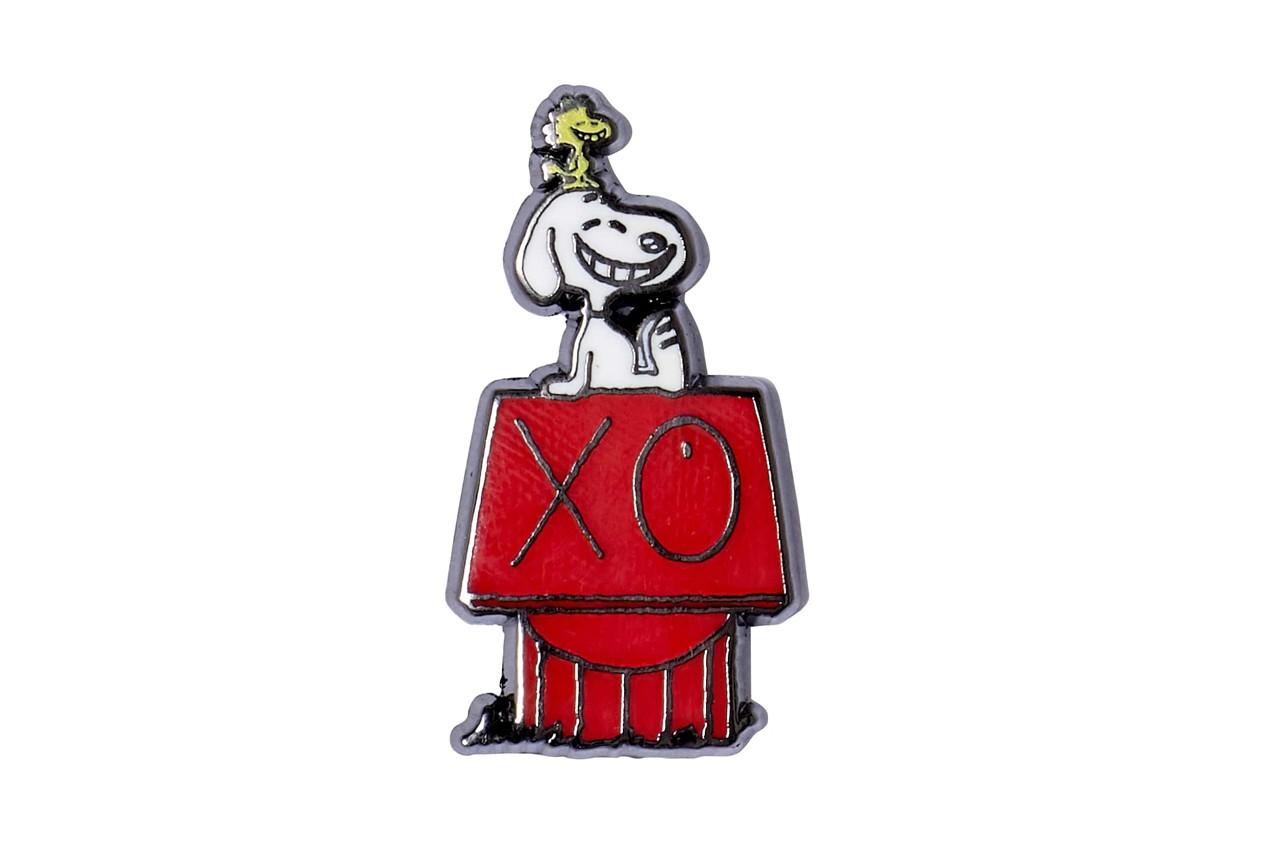 French artist André Saraiva is once again teaming up with Peanuts Global Artist Collective for a special pop-up. The duo have linked dup to launch a pop-up at Galeries Lafayette Champs-Élysées in Paris, France. At the pop-up you'll find a life-sized installation of Snoopy's dog house alongside exclusive prints and merchandise. In a collaborative effort, the duo offers a range of t-shirts, tote bags, pins, and select headwear that features Sraiva's Mr. A character interacting with Snoopy and Woodstock.
Speaking on the collaboration, Sraiva said "Charles Schulz's characters have been a huge source of inspiration for my own artwork…as a kid, I always wished that I could have a Snoopy dog and a Woodstock bird. So, it's an honor to bring the Peanuts Gang to one of the most happening places in Paris, where I'm sure they'll be greeted like rock stars."
Select items are available on André Saraiva's online shop. The pop-up is on view until May 27.