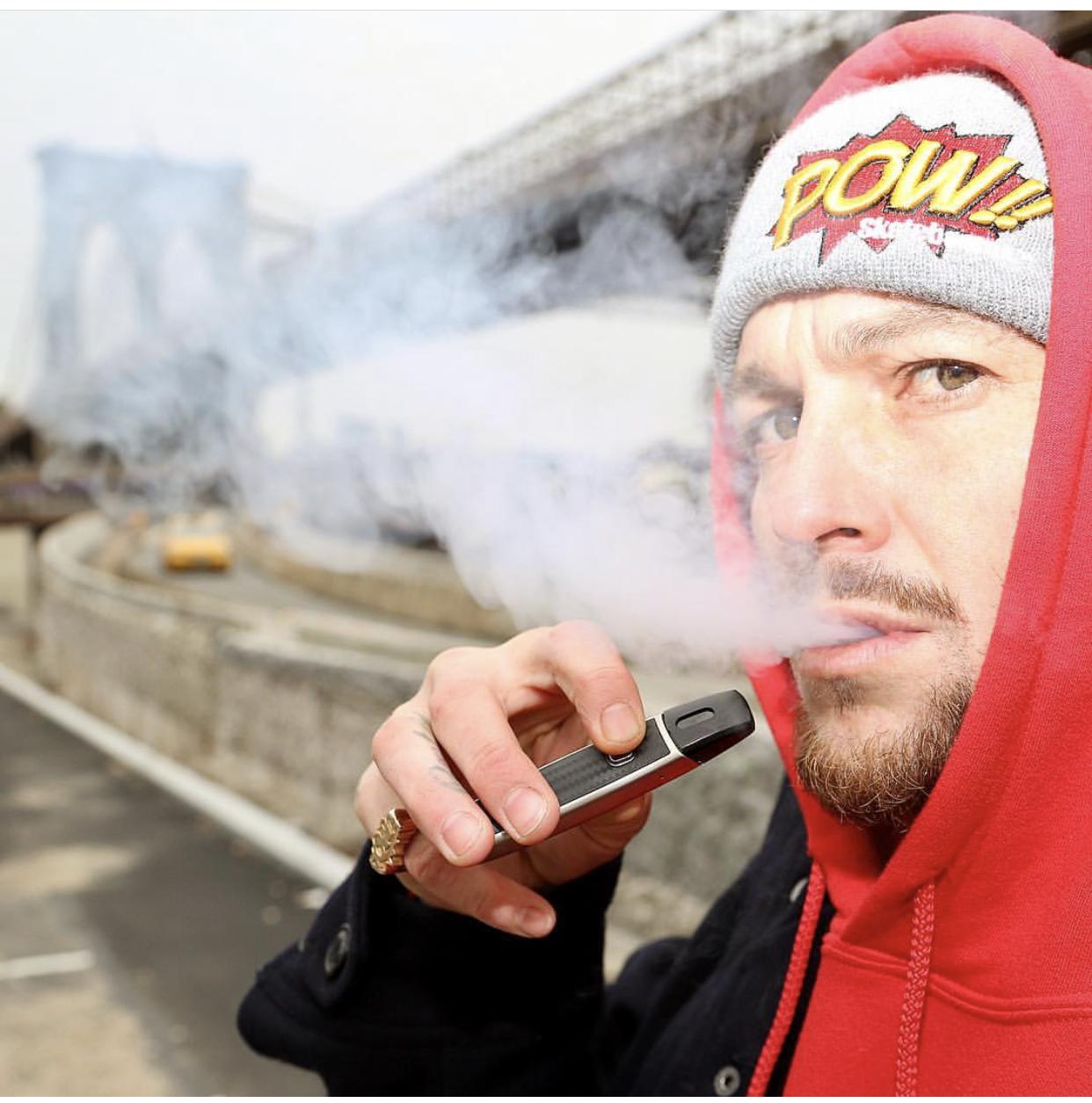 Interview by: Alex Corporan
FRANK : Can you tell us a little about yourself and your company / product.
Nolan Lee: My Name is Nolan Lee, Currently Employed in the Cannabis Industry and I live in Brooklyn, New York. I Own a local skateboard company out of Brooklyn. We have been in service to the community for almost 10 years now and have about 10 riders.
FRANK: What drove you to work in this space?
Nolan Lee: After quitting my position with a lifestyle clothing brand, I wasn't really sure what I wanted to venture into next until I got a message from my friend Sasha asking me to come down to their showroom and check it out. Come to my surprise, they needed a social media guy so I requested the job and he told me by the end of the meeting I was hired and began working a few weeks after that.
FRANK: What have been some of the challenges?
Nolan Lee: Social media has always been an interest of mine so that's not so much a challenge as to say, learning how to operate a camera that I'm not so familiar with and piecing together models and location shoots to get those right Instagram worthy pictures. I have always taken photos and shot video but this to me has been a new challenge but an exciting one.
FRANK: Where do you see your company / product going over the next few years?
Nolan Lee: Our company is only going to get bigger, the product and events will get better and the quality of New York vaporizers will be top notch.
FRANK: It seems like everyone and their mother is making claims or putting CBD in products what's that about and is that real?
Nolan Lee: CBD is a mega-craze right now. There is so much hype in the media and among people that you now hear grandmothers discussing CBD. Yet, as impressive as the powers of CBD are, many of the product claims go far beyond reality.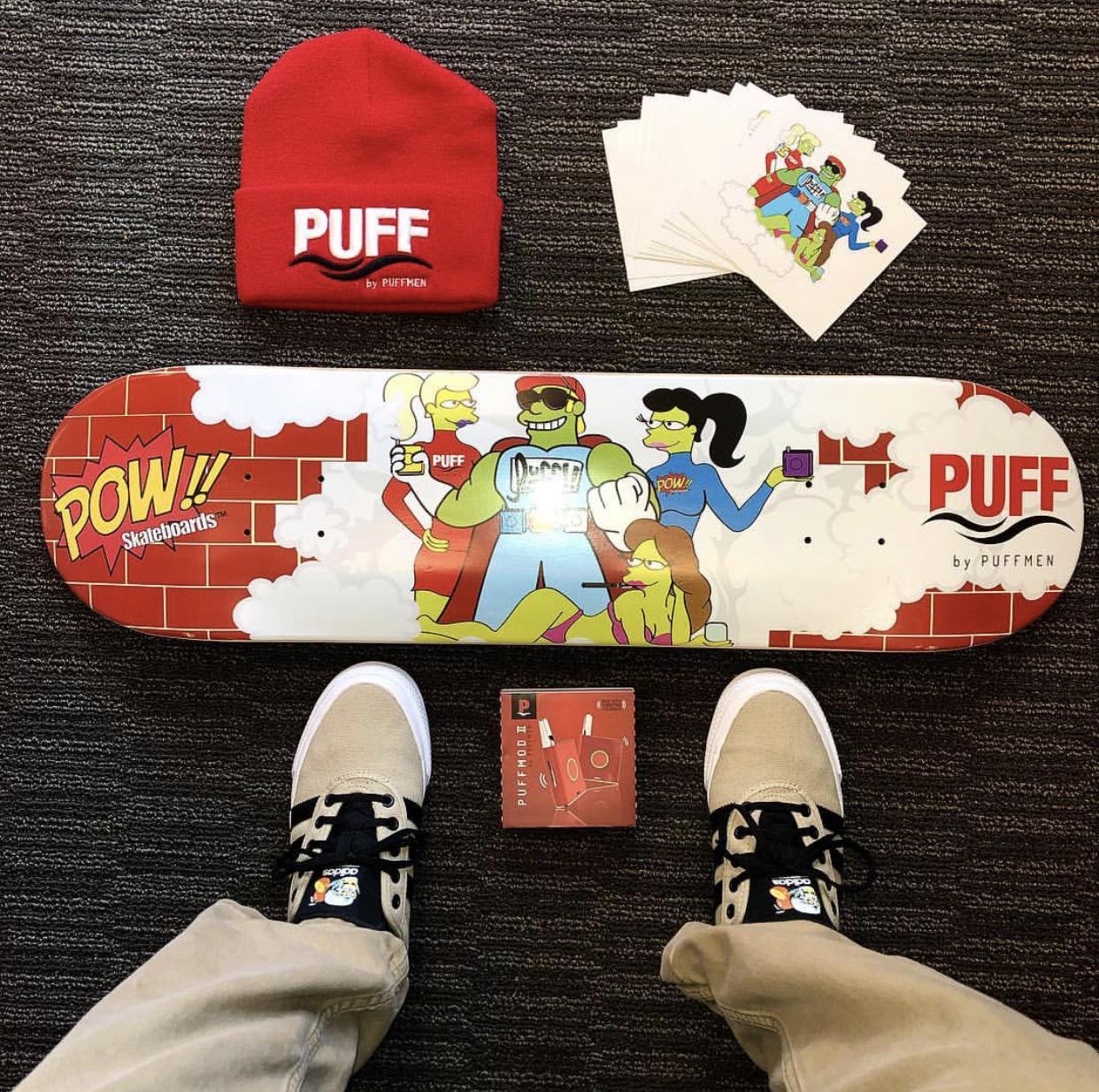 FRANK: What the biggest differential with your product?
Nolan Lee: We have partnered up with Lock & Key Remedies to develop a line of vape cartridges that do not use ANY artificial ingredients. All tastes and experiences are regulated by plant derived ingredients called Terpenes. Besides the calming and anti-inflammatory effects of CBD, it is the proprietary Terpene formulations that regulate the effect differences in the power, focus, calm & happy vapes.
FRANK: How can people learn more about your company?
Nolan Lee: You can learn more about Puffmen on their website www.PUFFMEN.com as well as their Social Media channels. Instagram, Facebook, and Twitter. You can also check out my Brand POW!! skateboards on all social media platforms as well and our website www.POWskateboards.com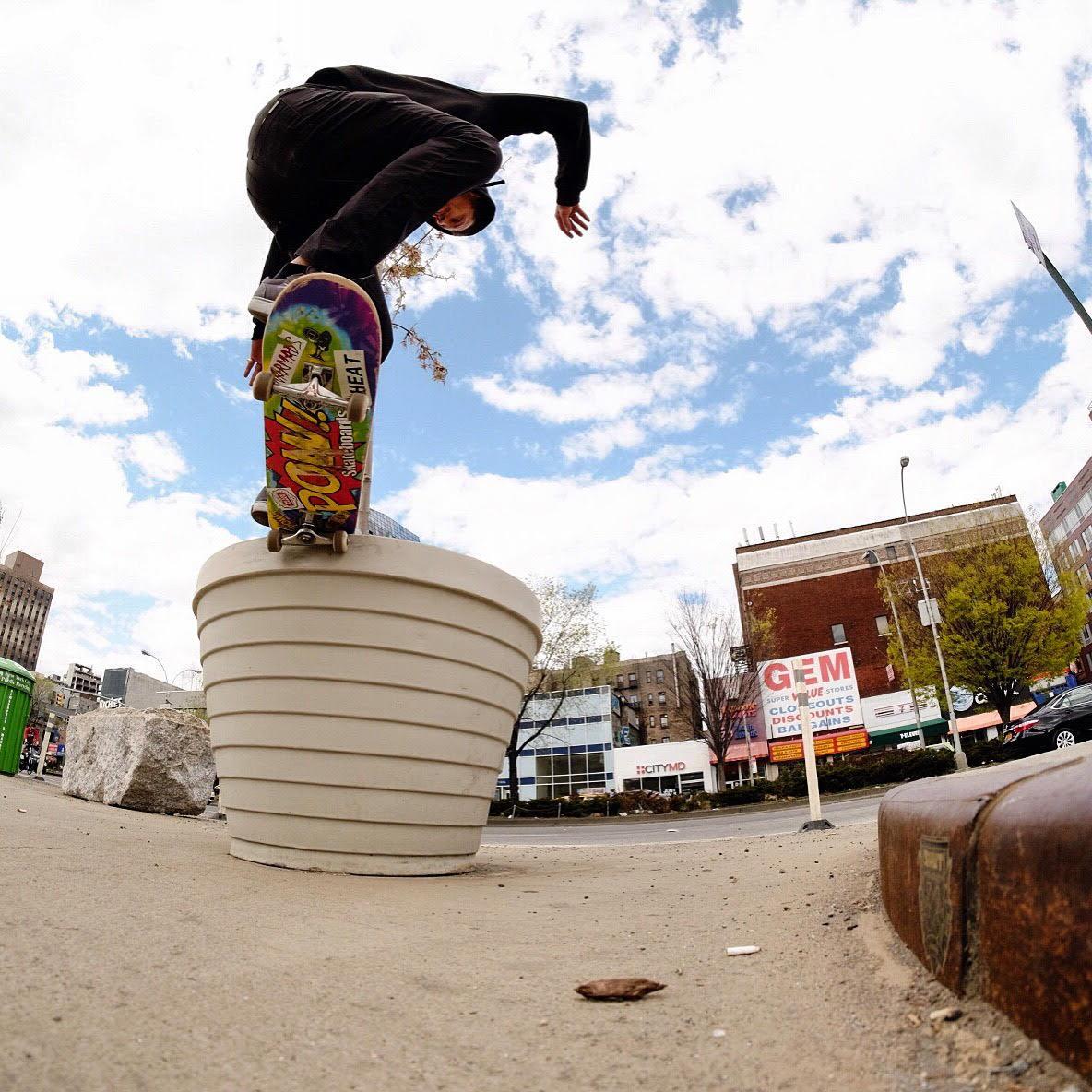 FRANK: If you had to be "FRANK" about your brand or product in one sentence what would it be?
Nolan Lee: "Quality over Quantity!!, both Puffmen & POW!!