In arguably one of the biggest games of the year, the biggest player in NCAA suffered an injury just 33 seconds into it.
Duke and North Carolina have one of the biggest rivalries in history and Wednesday nights game saw the lowest ticket price at just nearly $3,000.
Unfortunately for those who shelled out thousands of dollars for their ticket, Williamson left the game just 33 seconds into its start with a knee injury after he planted his foot awkwardly, causing his sneaker to literally rip in half. That sneaker was the Nike PG 2.5.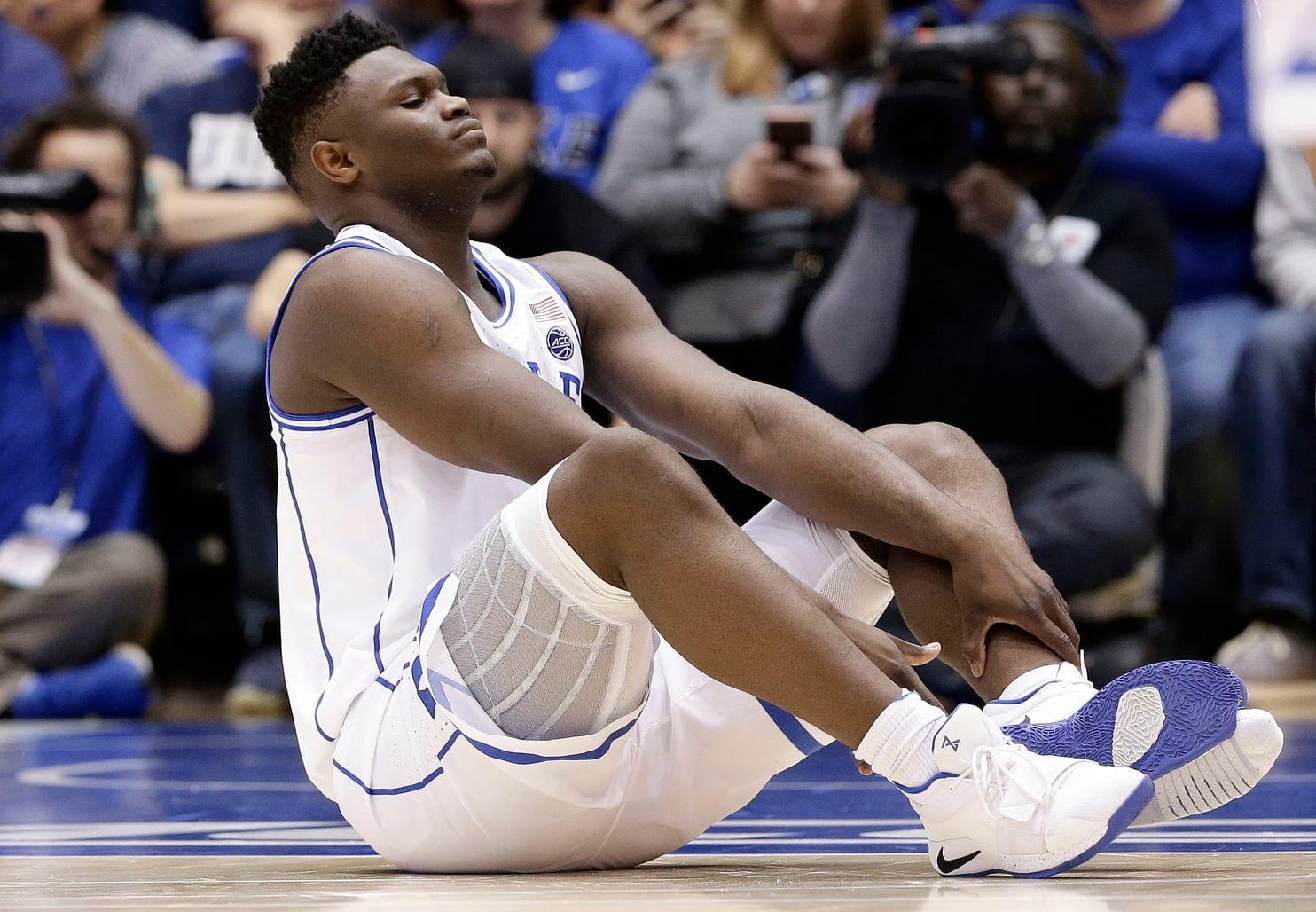 After facing tons of criticism, Nike has released a statement saying, "We are obviously concerned and want to wish Zion a speedy recovery. The quality and performance of our products are of utmost importance. While this is an isolated occurrence, we are working to identify the issue."
The incident show many athletes weighing in on the topic and even Barack Obama wished Zion a speedy recovery, whom was also in attendance at the game.
Other athletes who weighed in on the situation brought up the unfortunate circumstances that NCAA athletes are forced to deal with. This includes not getting paid, and having to deal with injuries before they even make it to the pro level.
Numerous people have brought attention to the fact that that specific game brought in so much money and the players get nothing, and next to that, one of the biggest players in the NCAA gets injured. There have also been many pro athletes saying they believe Zion should choose to sit out the rest of the season and just focus on getting healthy for his pro career. This incident also raised attention to the fact that players are forced to go the NCAA before being allowed to enter the NBA draft.