(Ya you heard me. Don't have enough word space to discuss why Jaden's the one bringing a basic need to a whole city right now but,)
Actor and rapper Jaden Smith, along with fellow JUST co-founder Drew FitzGerald, have come together to provide filtered water to Flint, Michigan. They're working with the First Trinity Missionary Baptist Church to serve the community and their new partnership is called 501CTHREE. First Trinity has been distributing bottled water since 2014 but since then, bottle donations have declined and the community needed a more sustainable source of clean water.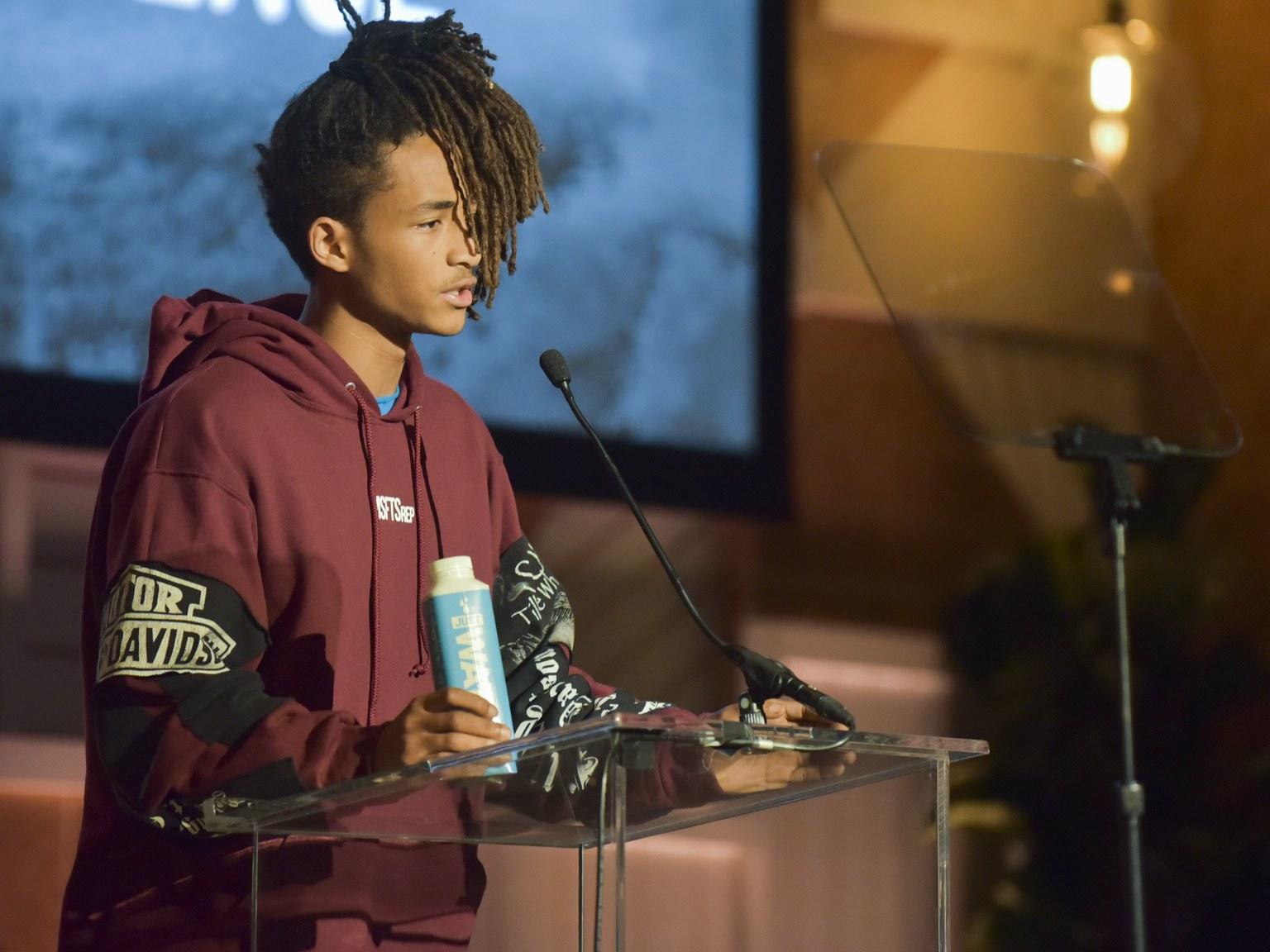 This is where 501CTHREE has come in to provide Flint with a mobile water filtration system called The Water Box. Designed and engineered by 501cTHREE, its four-stage filtration process filters out lead and bacteria and at a rate of 10 gallons per minute. With this, residents can fill up jugs of safe and clean water that they haven't had a sustainable source of for 5 years now. They also keep all test and lab results for their water public for complete transparency.
There's still a demand for water jugs for residents and more Water Boxes but they've already distributed 6,512 bottles worth of water at this point. Working directly with the community to bring sustainability and transparency? That's an icon living.
Check out 501CTHREE here: 501cthree.org