Written by: Bernadette Angeles
Photos by: Bernadette Angeles
Wuti Goes Idyllwild offered the great outdoors AND the great indoors in a town that's hard to leave once you're there. I miss it already.
From screenings to panels to meeting new people, the festival was no doubt for film connoisseurs or those that would like to be. With an outdoor screening of Orlando one night and Wayne's World on another, the stars were shining brightly in the dark blue skies where only a few lamp posts surround the dimly lit charming little town called Idyllwild. During the day, panels and events were easily accessible with enough breaks in between to mingle, network or roam the quaint town. Fresh air, beautiful weather and friendly locals were an added bonus to this amazing event.
The Wuti Goes Idyllwild festival took place at five locations. Ferro, a restaurant located uphill with magnificent pine trees that wrapped around the outdoor patio where screenings of Orlando & Wayne's World took place. American Legion, the town's local bar with an architectural design similar to one found on a western movie set. William M. Lowman Concert Hall, located about a mile down from the main part of town. The joint for local artists. Rustic Theater, the town's movie theater where most of the Wuti Goes Idyllwild events took place. And Town Hall, just a few spots down from Ferro. The town's official town hall.

Which reminds me, did I mention this town's mayor and local deputy are both Golden Retrievers?! Real talk and yes, that's how awesome this town is.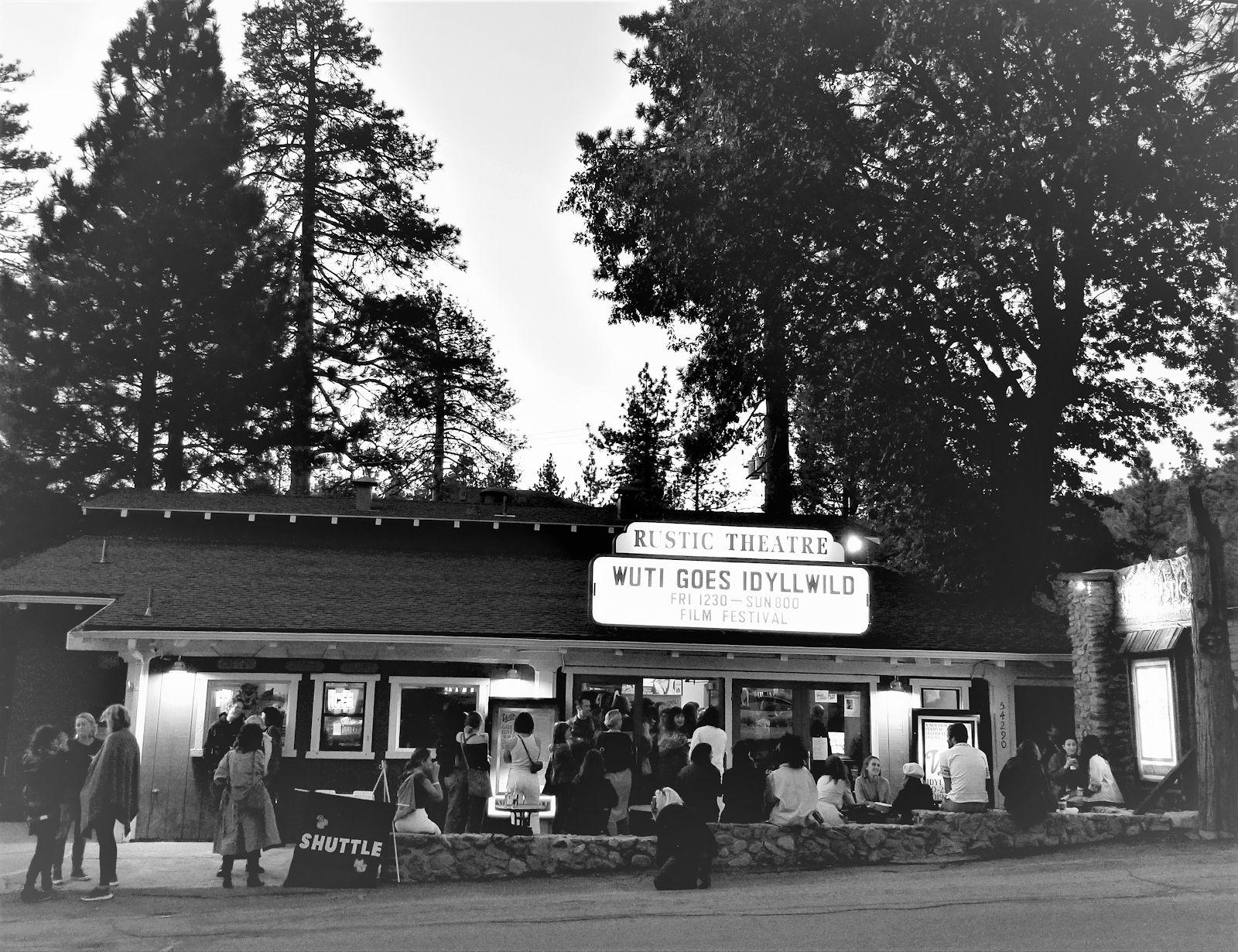 Wuti Goes Idyllwild was a gathering of sorts bringing people from all walks of life together to meet, connect and celebrate women artists. The major commonality for every Wuti Goes Idyllwild attendee was the love for film and the passion in community.
Here are a few highlights from this event we hope becomes annual: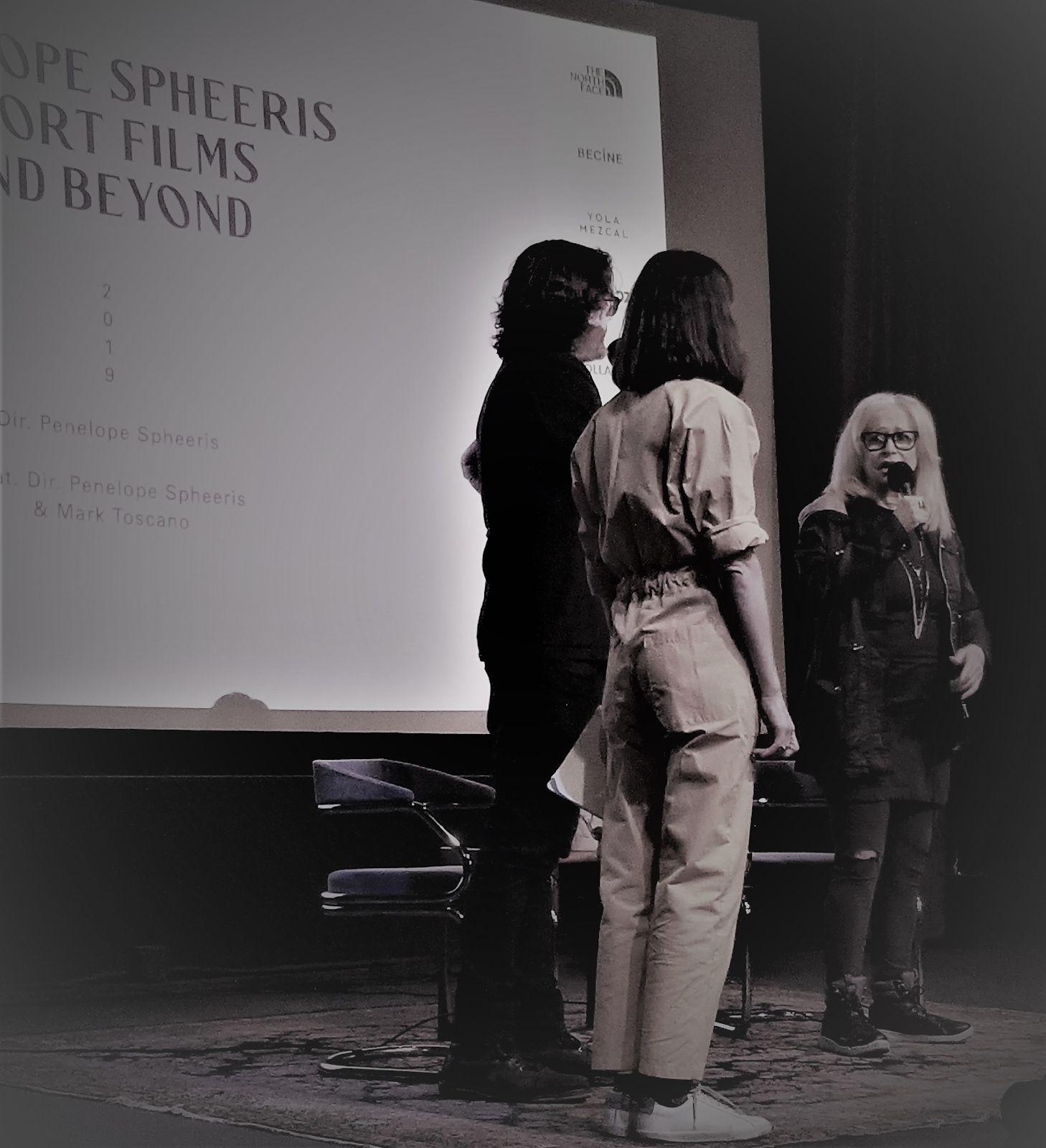 • Penelope Spheeris: "Short Films And Beyond" – After watching a few of legendary director Penelope Spheeris' short films which included a documentary about her mom that left me in tears, Mark Toscano sat with Penelope Spheeris to discuss her life in and out of Hollywood. Director Penelope Spheeris, known for her work on Wayne's World, The Little Rascals and Suburbia spoke about growing up in a very eclectic home. Penelope's father ran a carnival and her mother became a bartender & a comedian when most women her age retire. The family's history is so interesting that we hope someone makes a movie about Penelope Spheeris. Ahem, possibly I?!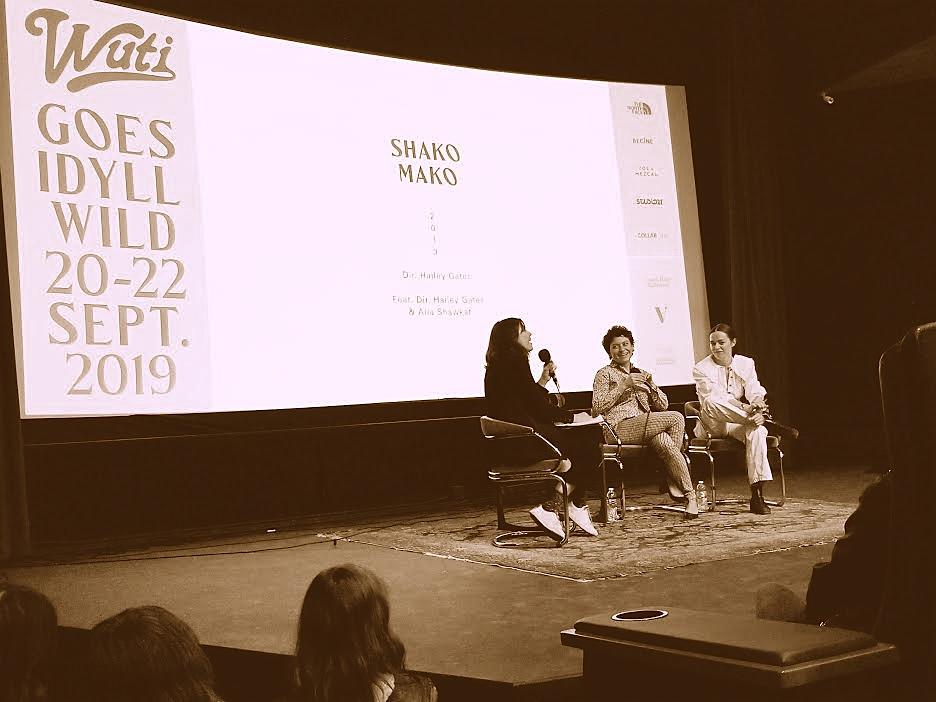 • "Shako Mako" – Founder of Wuti, Tabitha Denholm sits with actress Alia Shawkat and writer/director Hailey Gates about their short film Shako Mako which is a dramedy about an Iraqi American girl who works on a army base who dreams of becoming an established actress.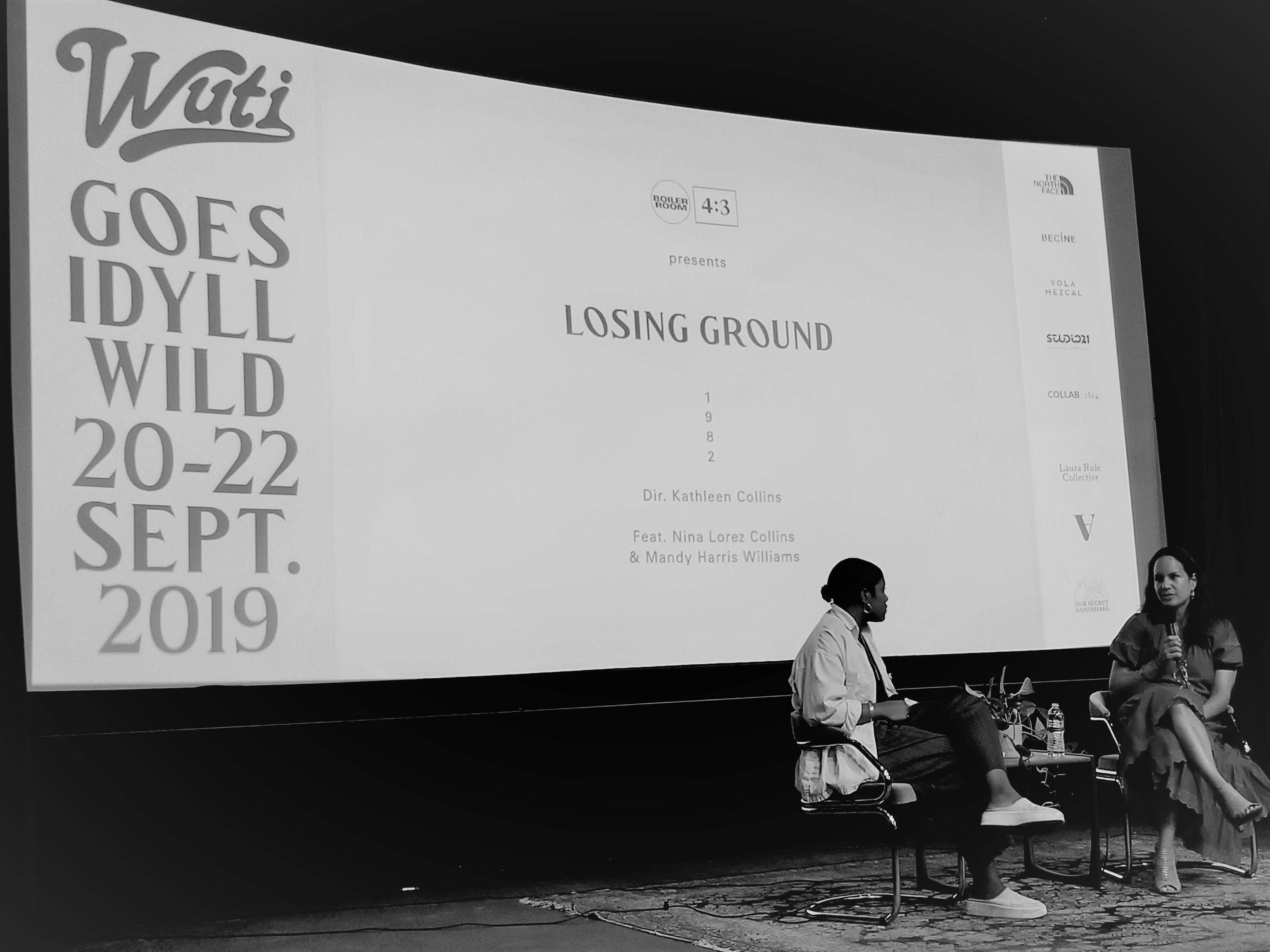 • "Losing Ground" – Nina Lorez Collins & Mandy Harris Williams discuss the film by Kathleen Collins which paved way in breaking stereotypical African American characters in film. The film follows an African American female college professor whose married to an African American male artist that paints and draws for a living. Though a drama with a broken romance, the story is universal and compelling showing the turbulent emotions that couples go through and the outcomes that may occur.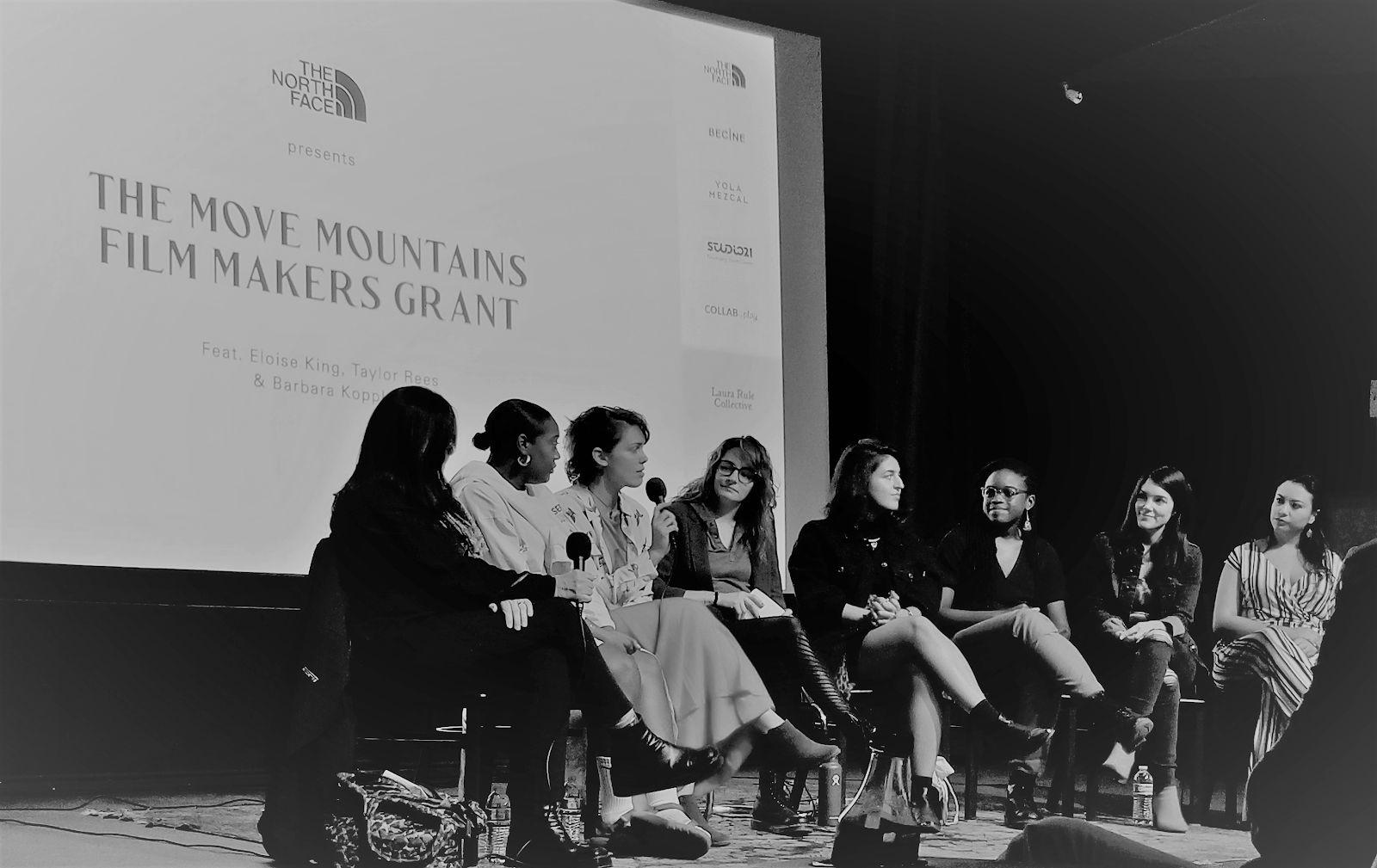 • "The Move Mountains Filmmaker Grant" – The North Face outdoor apparel company sponsored its first filmmaking event where four female filmmakers were each granted 25K to create their dream project about stories that matter. The mentors and winners discussed filmmaking and what they hope to do with the films they will soon start filming.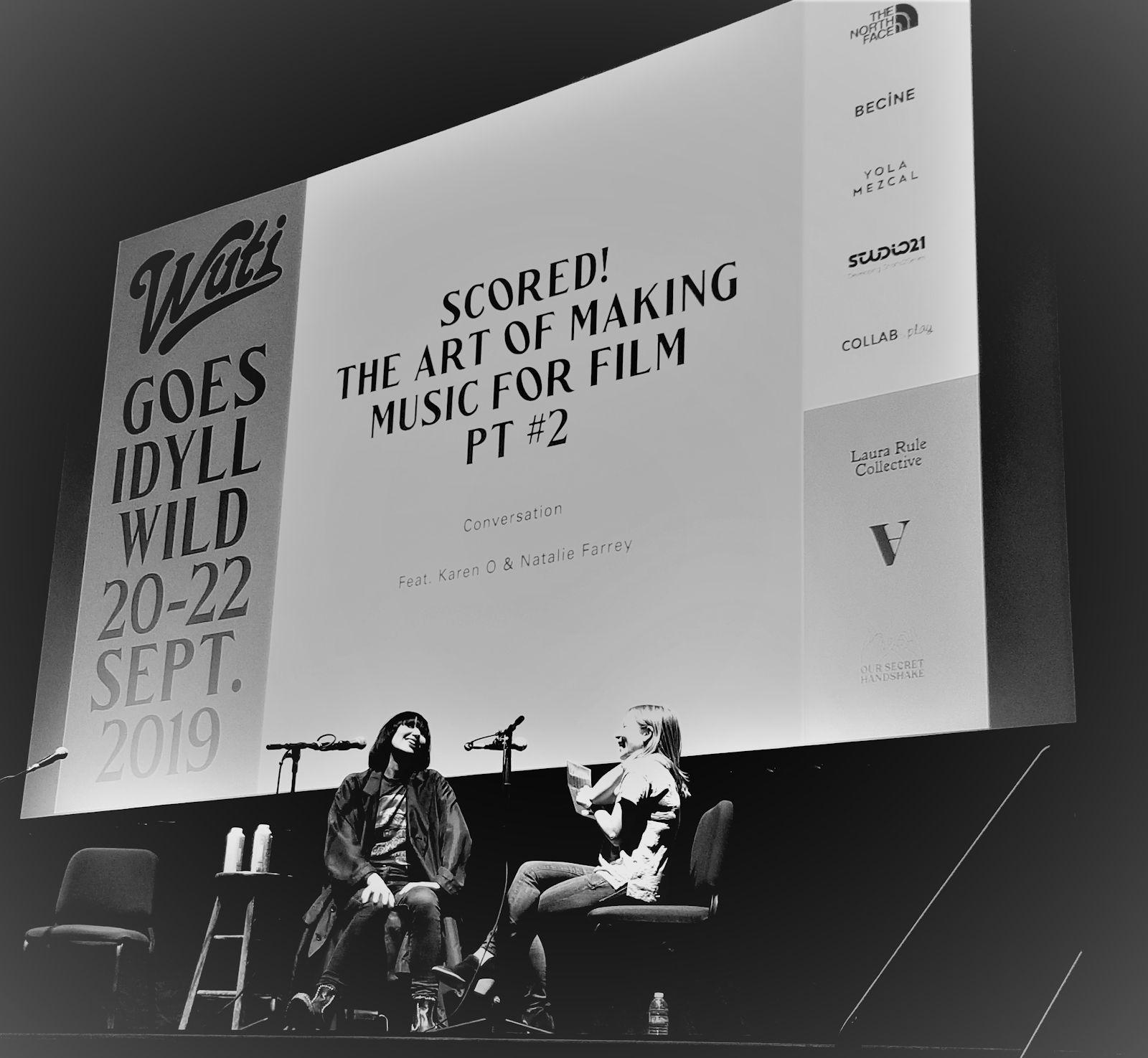 • "Scored! The Art Of Making Music For Film. Pt. 2" – Karen O speaks with longtime friend Natalie Farrey who both worked closely with Spike Jonze. Karen O tells the audience how she wrote the "Moon Song" for the film Her in 5-minutes which ironically she received an Academy Award Nomination for. Karen O's son Django also said, "Hi Mommy!" from the audience as he wondered why her mom wasn't singing on stage. Karen O + Django = Cute AF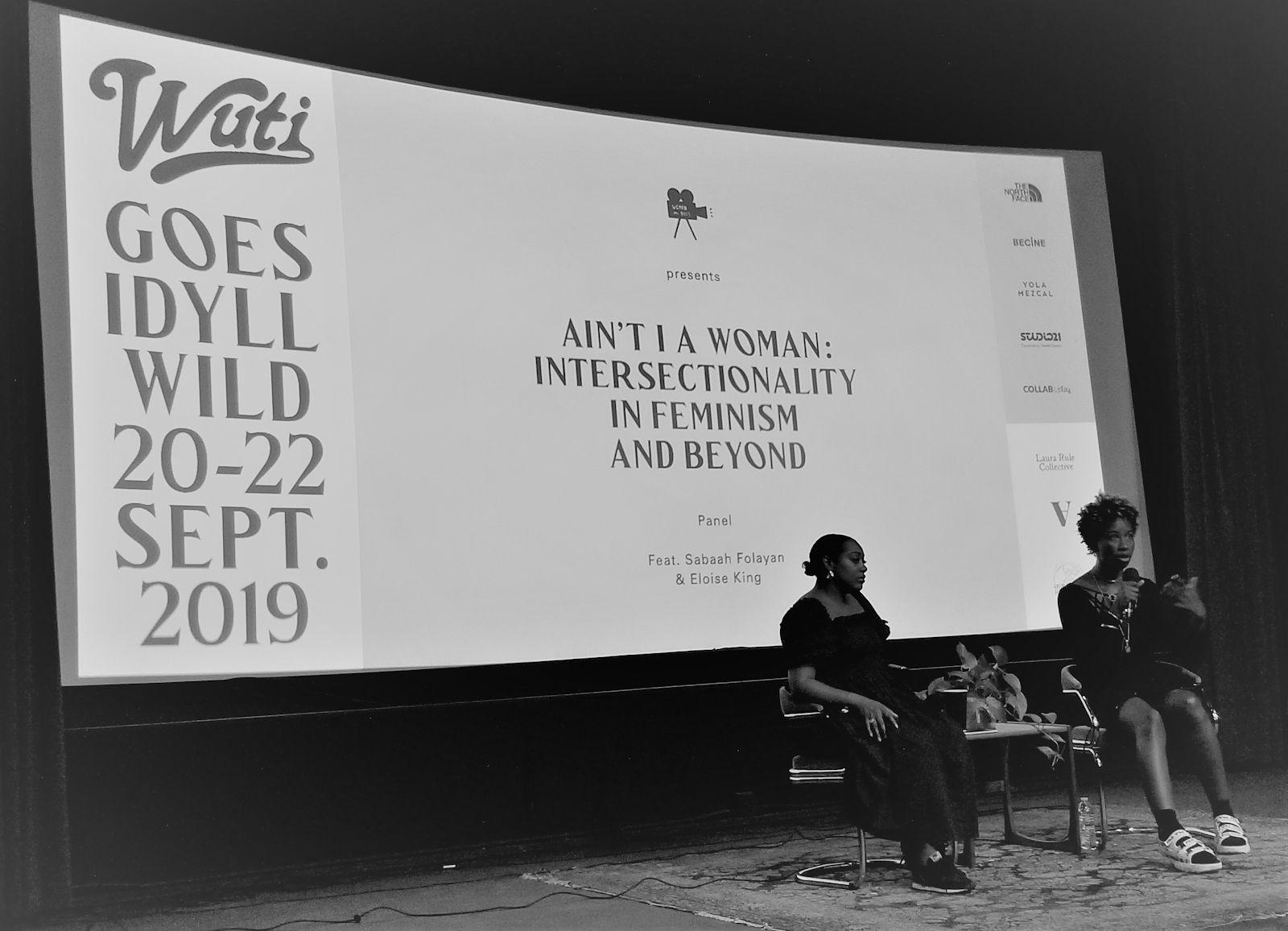 • "Ain't I A Woman: Intersectionality In Feminism And Beyond" — Sabaah Folayan and Eloise King discuss Sabaah's new documentary about the ratification of the Equal Rights Amendment. The panel was an open discussion with the audience offering insight, feedback and questions from both the panel & audience. It was truly intimate and eye opening. We look forward to the documentary.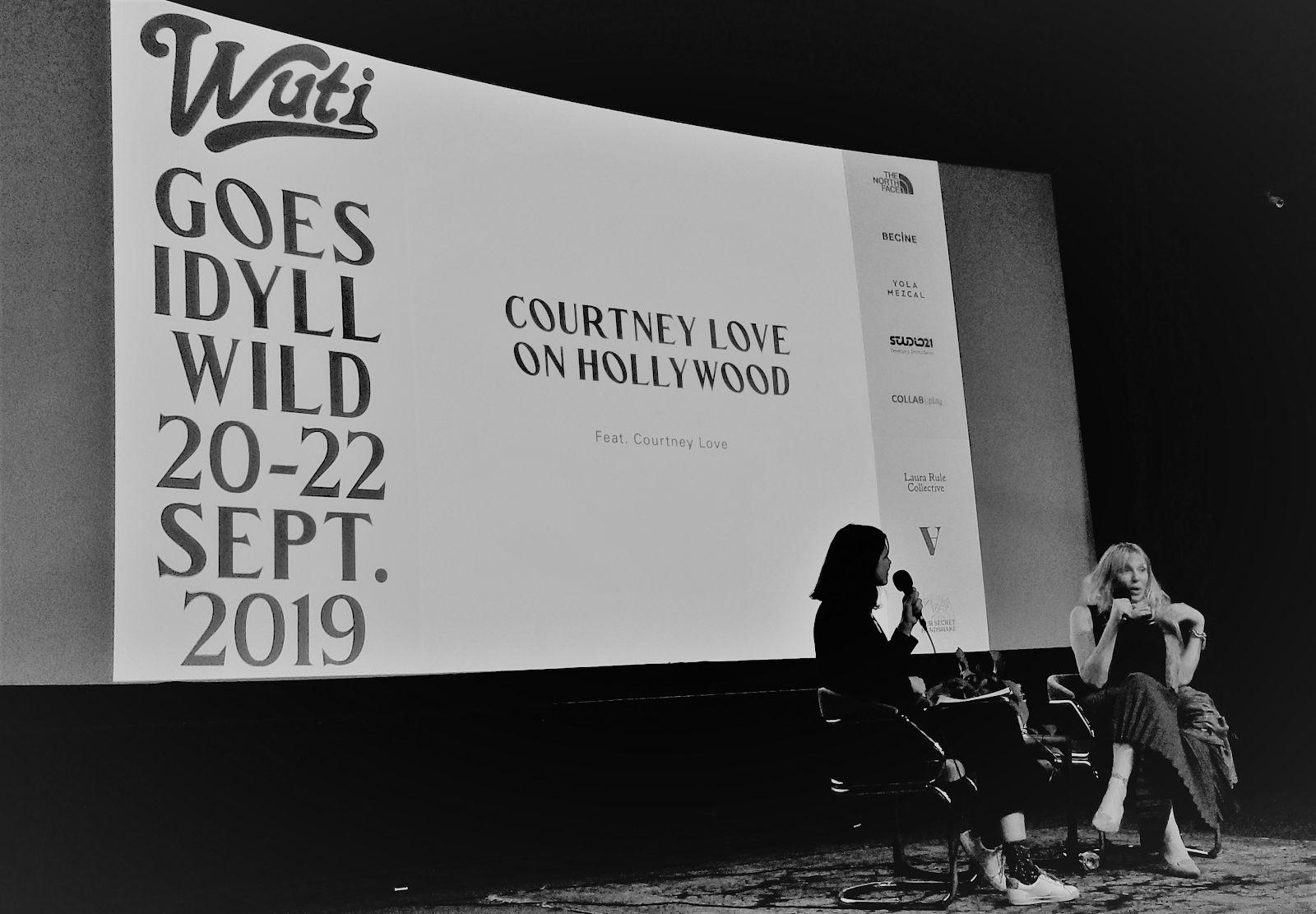 • "Courtney Love On Hollywood" – Courtney Love and Tabitha Denholm sit together to have discuss Courtney's life as a Hollywood local. Love moved to Hollywood and began as a stripper at Crazy Girls and Jumbo's Clown Room. She also became part of a clique of Hollywood'rs whose hangouts were in Malibu with celebs like Sean Penn, the "Sheens," etc. Courtney Love also brought up how much she adores Sharon Stone and how Stone let Love borrow a dark blue dress for the The Golden Globes in 1997.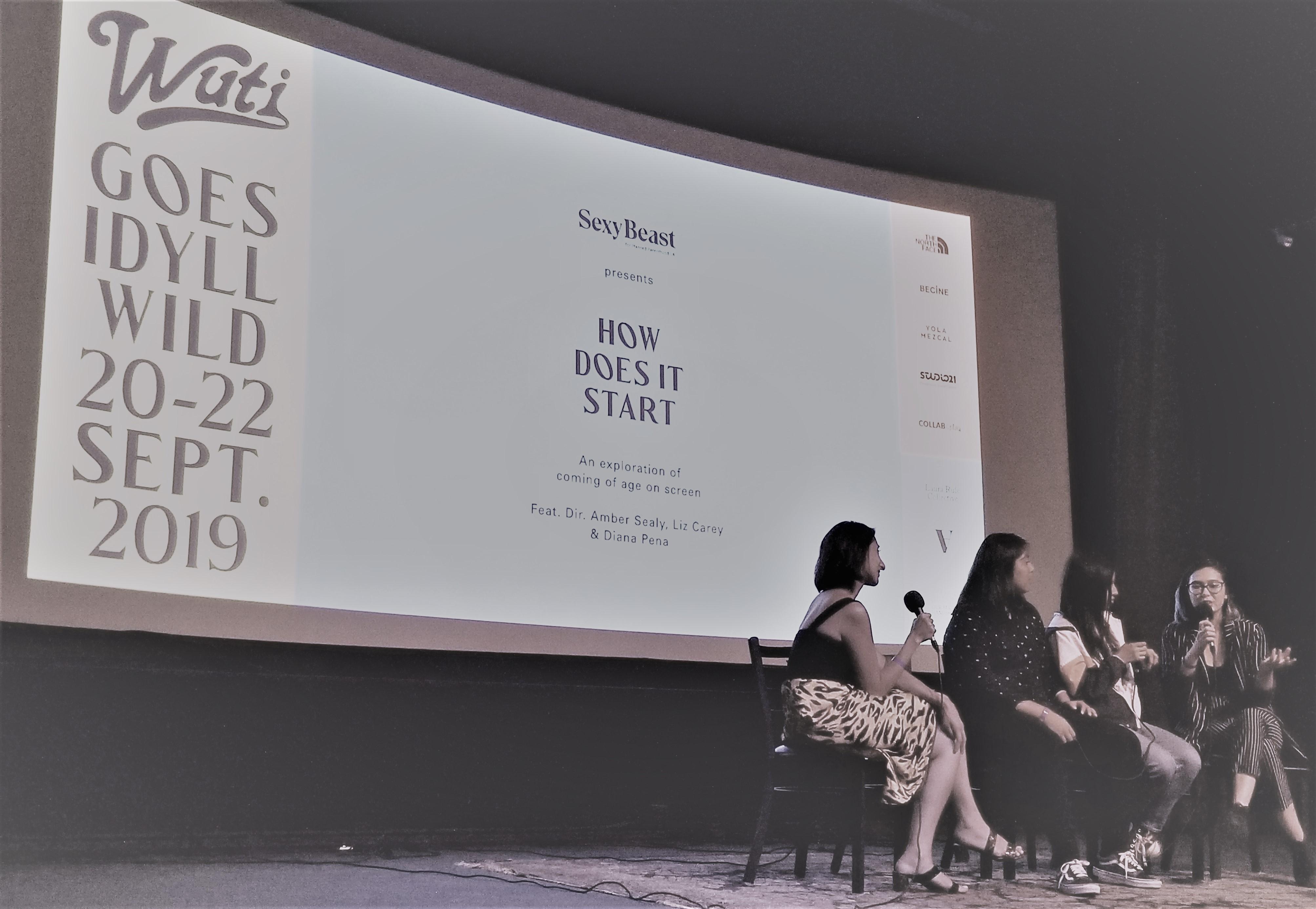 • "How Does It Start" – The panel spoke with three talented young filmmakers with two in high school and one just starting college who collaborated on a short film based on a poem by Diana Pena. The short film was screened and discussed being a first-generation Mexican American.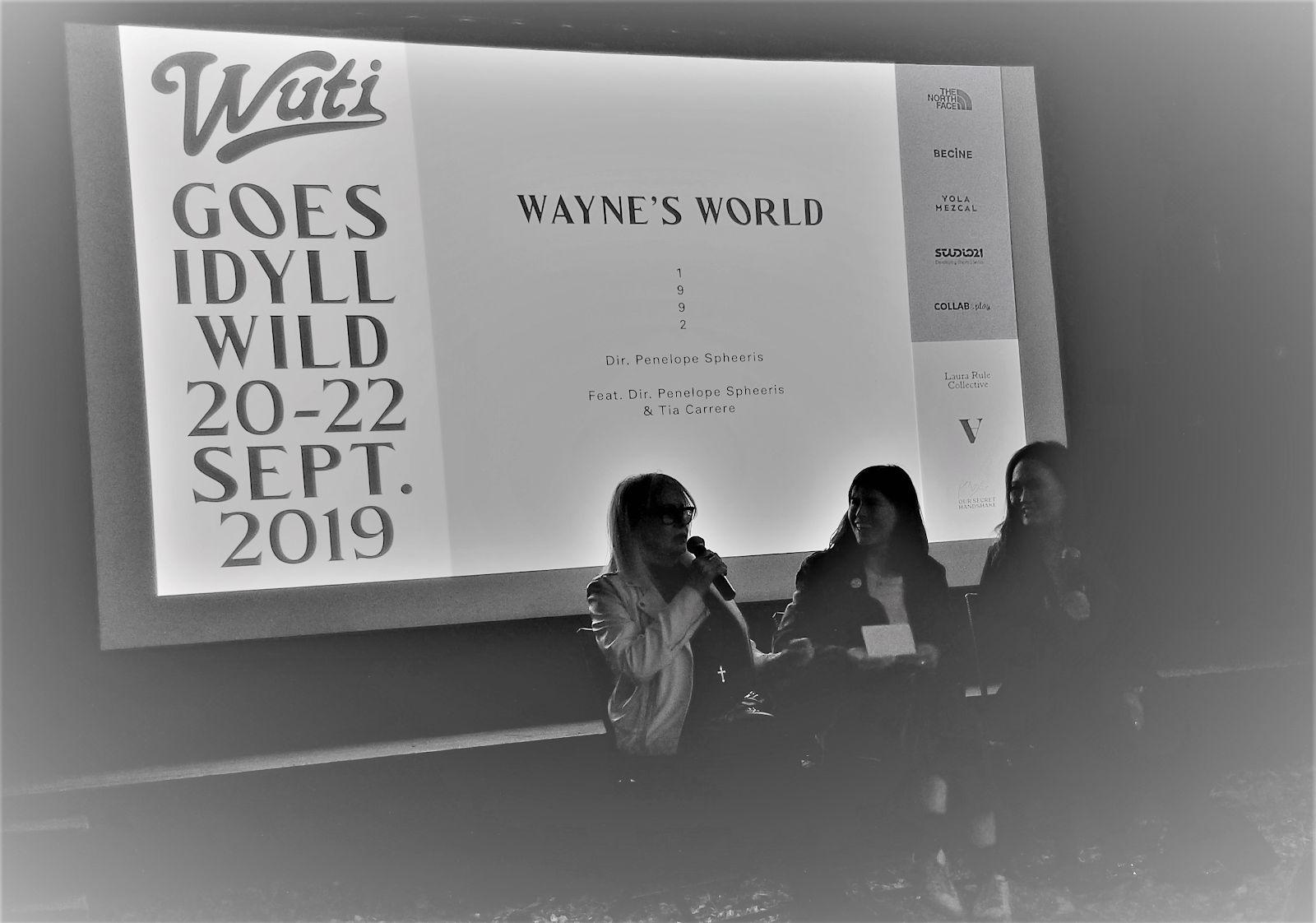 • "Wayne's World" screening @ Ferro – An evening event where Co-Founder of Wuti Goes Idyllwild, Tabitha Denholm, spoke with director Penelope Spheeris and actress Tia Carrere about filming Wayne's World. Tia Carrare discussed being cast as Cassandra saying that Mike Meyers wrote in the script with a Cantonese-speaking female in mind. Watching the movie for the hundredth time, all jokes are forever timeless. Penelope Spheeris is truly the epitome of punk rock and was the perfect director for the film. She knows rock because she fuckin' rocks. And if Penelope Spheeris is reading this: PLEASE COME BACK TO FILMMAKING. THE ENTERTAINMENT INDUSTRY NEEDS YOU!