The art and science of Quentin Tarantino's film "Once Upon A Time In Hollywood"
…From a fangeek's perspective
Photos by: Bernadette Angeles
Written by: Bernadette Angeles
On Sunday August 4th, in its second weekend at Hollywood Arclight's Cinerama Dome, the theater was jam packed with moviegoers ready to see Quentin Tarantino's 9th film "Once Upon A Time In Hollywood" in 70mm.
In tradition of Arclight's amazing movie going experience [i.e. weekly q&a's, film costume & prop displays, meticulously clean facility, fine dining, bar & coffee and gourmet concession], a staff member came out to welcome the audience and introduce "Once Upon A Time In Hollywood" mentioning that only one preview trailer in 70mm would be shown before the film.
Being a movie geek, most fans are excited to see movie trailers as they are ways in deciding what to add to their must-see movie list. What more can one want in a movie trailer being shown before a Quentin Tarantino flick other than hopes that the trailer is up to par with Tarantino's movie magic. What was the movie trailer? "Joker."
Now I know this article's supposed to focus on theories about Quentin Tarantino's filmmaking process and dissecting his possible thought analysis in making his latest film "Once Upon A Time In Hollywood," but I have to give recognition where recognition is due so if you would like to hear more about the "Joker" trailer, feel free to read the last paragraph of this article.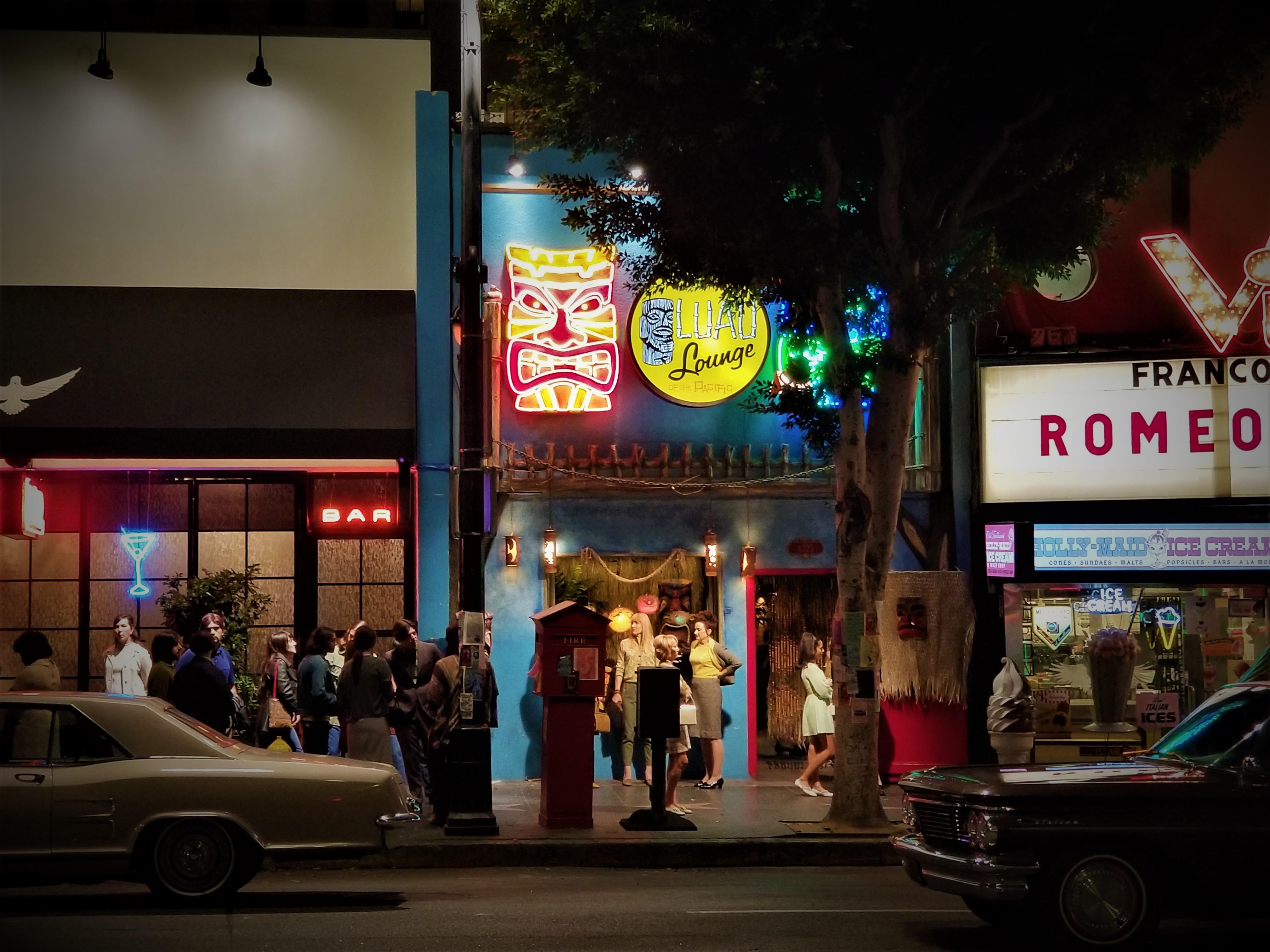 And now back to our regular programming…
When it comes to filmmakers, the most eclectic storyteller of our time is none other than the legendary Quentin Tarantino. If you think about it, Tarantino does not do anything out of the ordinary and that is not an insult in anyway. I haven't finished my point. What I mean is in this point and time, there are no supernatural, paranormal or sci-fi elements in his films (excluding "From Dusk Til Dawn" and unless he ends up doing Star Trek which crossing fingers and praying to the film gods there is a possibility).That isn't to say that any of his stories are ordinary.
Though Quentin Tarantino films have always followed human characters in a quote on quote "normal human world," the characters and the world that he brings to the big screen are more colorful than real life itself. Tarantino's characters are like caricatures which makes for great cinema because cinema is sometimes just about allowing the audience to break free from reality and dive into imagination. His characters are not necessarily caricatures as in unbelievable, but he invents them in such an interesting way that none of his characters can be compared to any character in real life or in others' movies. Not only are his characters larger than life and always serve a purpose playing a relevant role in moving the story forward, his dialogue is as one of a kind as it gets.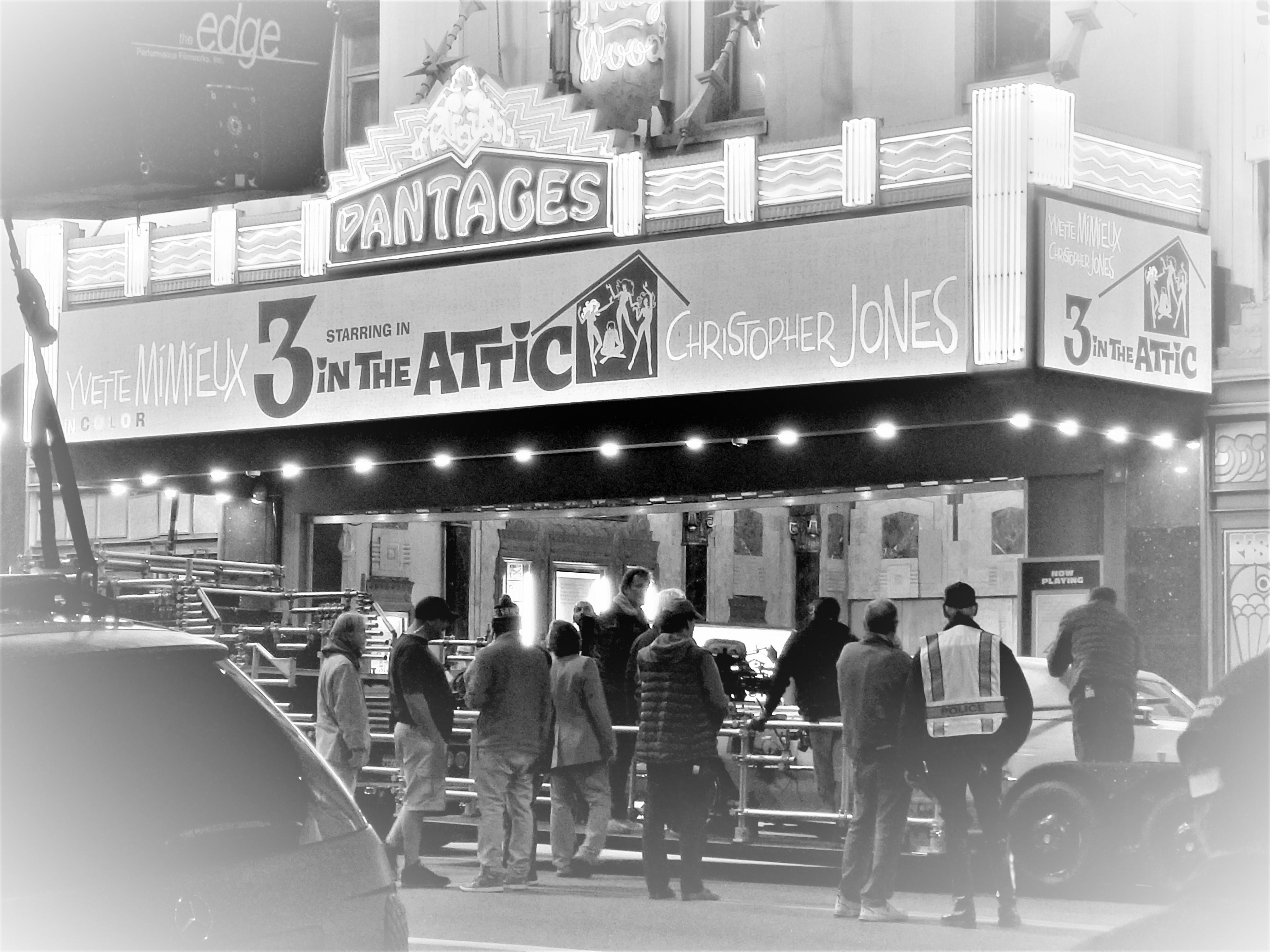 Tarantino makes dialogue sound like poetry. A new generation's Shakespeare. He's mentioned in the past being influenced by a wide spectrum of films and its filmmakers. Still, his stories are so genuinely unique and originally stand alone. His innovative ways in constructing films are incomparable to anything that exists now or has ever existed. Some may feel that his dialogue is over the top and offensive, but from his extensively broad taste in movies, it all seems to come from his admiration for Hollywood with no offense intended. Thus,"Once Upon A Time In Hollywood" proves it.
Working in the entertainment industry, I am always curious in understanding how people perceive films and how it may differ from my own perception. There are always two sides of a coin. What I have come to recognize after my 4th viewing of his latest film is that his love for Hollywood and the entertainment industry is so magnificently expressed in "Once Upon A Time In Hollywood." It's why I thought I'd take a shot at trying to understand his creatively intelligent mind and what shaped his latest film that, to me, will become a timeless classic. As the fangeek that I am, I have been asking everyone the biggest question of the summer, "Have you seen 'Once Upon A Time In Hollywood' yet? What'd you think?!" Okay, that's two questions.
I am a huge fangeek. I cannot help but want to know other people's standpoints. I wonder so much about what an audience thinks and unfortunately for my colleagues, (sorry Rahia, Conrad, Dawn, Turner, Scotty, PB, Jimbo, Michael Glenn and Topher), I always go on the longest film theory tangents.
The movie has had a broad variety of audience remarks: "Good" – "Bad" – "Wonderful" – "Too long" – "I liked it" – "It was alright" – "It was too violent" – "It was so funny" – "His best film yet" – "I didn't really get the point…" For some that have had a contrary experience from mine in watching the film, I think the most difficult parts in understanding "Once Upon A Time In Hollywood" are the length of the film, the story arc and; for those that are not a huge Tarantino-Film-Aficionado like I; the human nature being expressed through its characters. There have been many different people giving different thoughts and having different feelings that I had to give my own theoretical two cents on why "Once Upon A Time In Hollywood" is the greatest movie about Hollywood ever made.
Below is my hypothetical breakdown of why the ninth film added to Tarantino's legacy, "Once Upon A Time In Hollywood," is the most exquisite movie of 2019 and for years to come.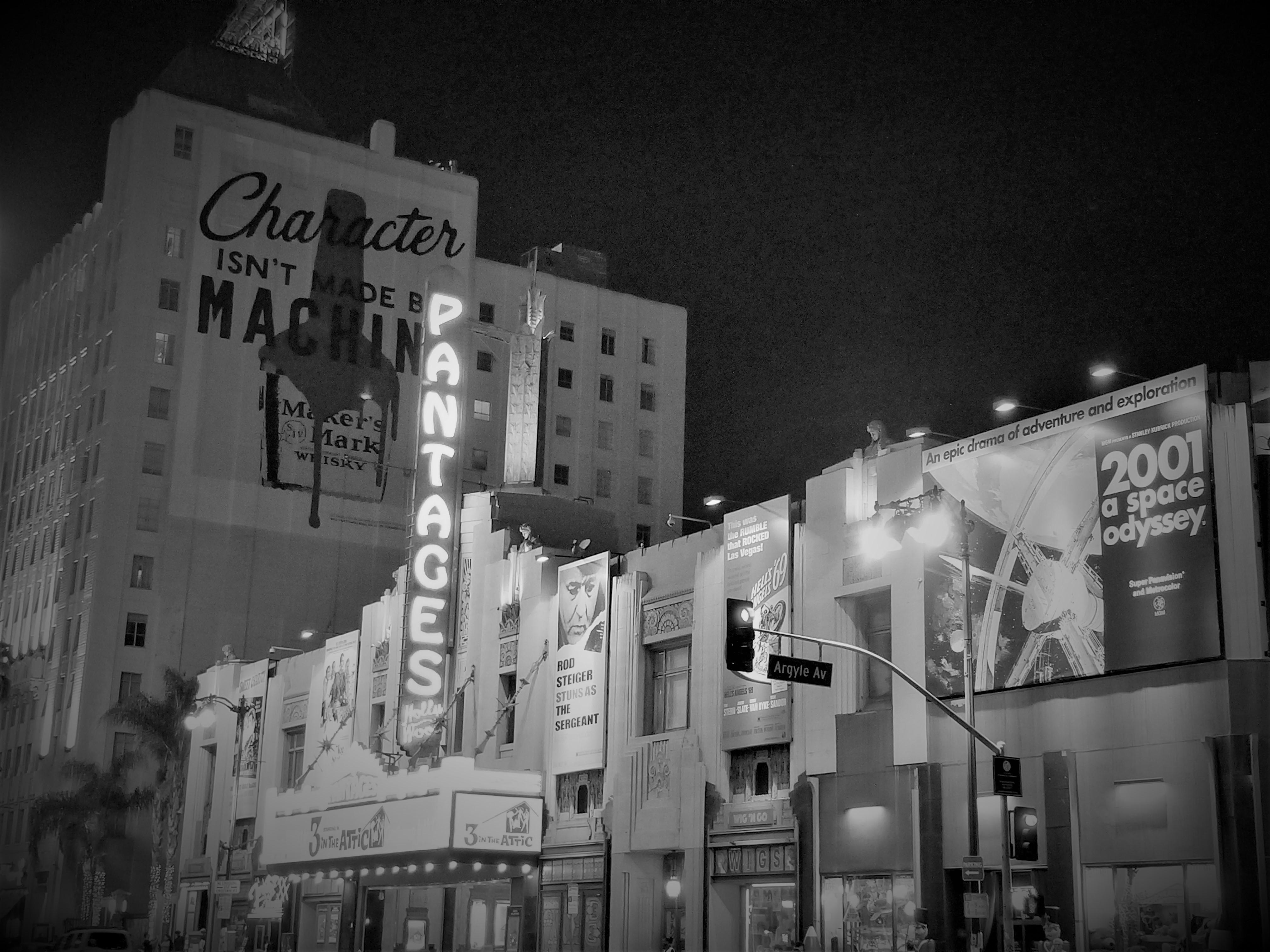 [warning: "subtle" SPOILERS below]:
Perfect amount of screen time for every actor. → All characters in the film fulfill their purpose in a thematically adequate way. The three stars of the film: Leonardo Dicaprio as t.v. star Rick Dalton who plays the lead character Jake Cahill on the hit show "Bounty Law," Brad Pitt as Rick Dalton's stuntman & personal driver/assistant Cliff Booth and the lovely Margot Robbie as sweet as a button up & coming film star Sharon Tate; carry the story in a non-linear but strategic way. Rick Dalton's storyline is the main arc we follow, but Rick & Cliff's "bromance" plays a major part. Throughout the film we see them go through their day to day lives both together and apart.
Rick's stardom loses momentum and he is given career advice by talent agent Marvin Schwarz, played by the always incredible Al Pacino. After Rick's meeting with Marvin Schwarz, he declares his career is over. This is when Cliff Booth comes into play. The second storyline we follow. As Rick's stuntman, Cliff spends most of the time "being there for him" and making sure all is in order with Rick's personal life. While Rick worries about his limelight not shining as bright as it once did, Sharon Tate's light is just starting to twinkle.
Tate's story themes the background of Hollywood. Her story colors the world in which the audience can fully immerse into 1969 Hollywood. It is what slightly drives the story to its conclusion. Despite Dicaprio, Pitt and Robbie being the stars of the film, one key player is the character of Pussycat, played by the adorable Margaret Qualley, an energetic hippie roaming the streets of Hollywood for whatever unbeknownst reason.
Every character brings what must be brought. Even the hippies, influencers and others living in the year of 1969. The screen time given to each character aligns with the overall story arc.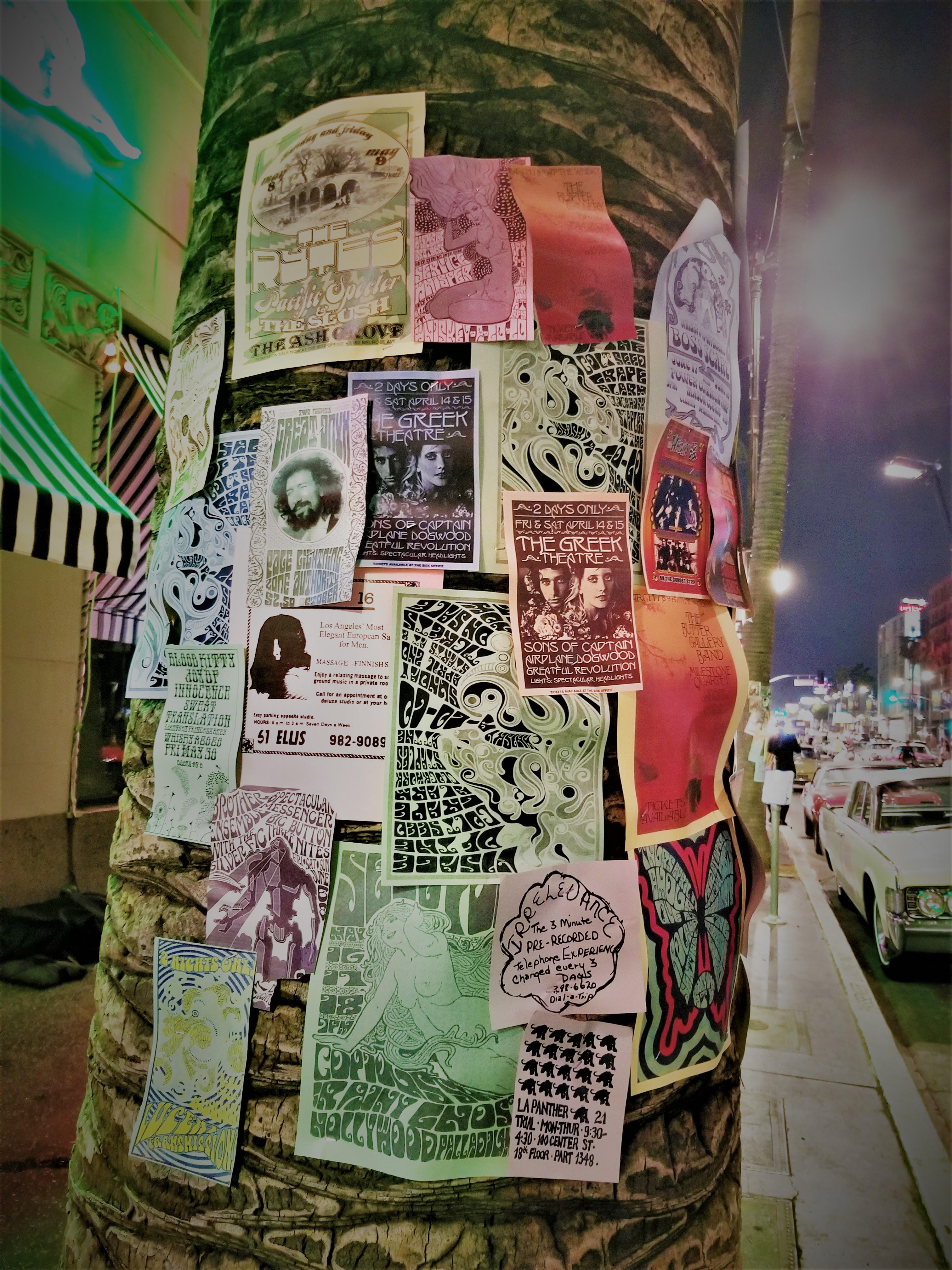 Admirable and authentic way of storytelling. → Just like Pulp Fiction and many of Tarantino's other films; "Once Upon A Time In Hollywood" is a compilation of different tones, formats and viewpoints. If you watch closely, there is even a cameo from Tarantino! What makes this film so abstract and entertaining is seeing the multifold of scenes from different points of view. From the first scene of the movie being a television commercial, to the second scene being an interview behind the scenes on the set of "Bounty Law" and following, the third scene cutting to real time after possibly months or years succeeding the cancellation of the show; which includes insert shots of other film projects Rick has since done; Quentin Tarantino finds a way to make the story move in an ebb & flow. Each scene leads to the next and onto the next even though there are gaps in the timeline and are not all in chronological order. Each scene one after another, helps to bring the story full circle.
Now if you focus on the dialogue, you hear how it pushes into what will happen next such as when Rick is reading over his lines at home. Rick is not reading lines for an audition, but for his next guest starring role in a 1969 western t.v. show starring James Stacy; played by the funny husband in the underrated t.v. comedy "Santa Clarita Diet," Timothy Olyphant.
Speaking of funny, there's a scene with Cliff Booth and Bruce Lee; played by the talented Mike Moh; where they get into a friendly combat. Albeit some viewers mentioning that the character of Bruce Lee appears to come off as pompous and overconfident, it was a conception coming from Cliff's point of view. The scene being more of a one sided story about what went down from Cliff's perspective. There's a scene before Cliff & Bruce hang out on the set of "Green Hornet," and you see a broken antenna and after Cliff's daydream, the antenna is almost fixed. To a degree, thoughts and memories can be over exaggerated. Therefore, the scene we watch of Cliff and Bruce can just be Cliff's bias opinion.
All in all, every scene and every character serves a purpose. Whether the purpose is to keep the story going or to offer depth to another character and their traits, the story structure was fulfilling entertainment.
Genuine characters played by genuine actors. → It is never really spoken about but filmmaking is a momentous collaboration. From the screenwriter to the director to the set designer to sound design and even the studio (Thanks Sony! And big thanks Tom Rothman!!), there is much to be said about producing a film. Nevertheless, what it all boils down to is its actors. There can be a wonderful script written with a brilliant director attached, but if the actors cannot quite play the role they are appointed to play, a great film could end up just being an 'alright' film. This is never the case with Tarantino films.
Tarantino envisions his filmmaking in an elaborate way. That includes the actors he decides to cast. What is amazing is that he allows his actors to freely do what they want. He gives details into the characters' backgrounds and personas yet on set he does not specify how the actors must deliver their lines. Now if that is truly the case, then knowing which actor can play what character shows casting is just another talent Tarantino naturally has. Hence all the actors casted are true actors.
There are tons of actors in "Once Upon A Time In Hollywood" that deserve to be nominated for the Oscars so if any Academy Award member is reading this, please check below to read part of my dream list for this year's Oscar actor nominations:
BEST ACTOR: Leonardo Dicaprio
BEST MALE SUPPORTING ACTOR: Al Pacino
BEST FEMALE SUPPORTING ACTOR: Margaret Qualley
BEST MALE SUPPORTING ACTOR: Brad Pitt
BEST FEMALE SUPPORTING ACTOR: Margot Robbie
Quentin Tarantino's love for cinema, Los Angeles and pop-culture is displayed in the film. → There is so much depth in "Once Upon A Time In Hollywood" that for some, including I, could not quite fathom the movie in its entirety in the first viewing. So much to absorb. It's a movie you can watch over & over & over again with each viewing getting better & better discovering more & more to the story. For anyone curious about the entertainment industry or Hollywood in 1969, this movie shows what it's all about.
Quentin Tarantino is known to be an admirer of cinema and it completely shows in "Once Upon A Time In Hollywood." From the details of the set to the costume, make-up and hair choices; Tarantino transports 1969 to today even reviving entire blocks like Hollywood Blvd and spots throughout Los Angeles County. His omniscient specificity to what he conceptualizes in every piece of the film; from the posters on trees to the cars in the streets; presents his sincere love for cinema, Los Angeles and culture.
He uses his smarts and natural knowing of all things intriguing to take a glimpse into a period where culture was changing. Again, Tarantino is known to be a fan of a variety of films. Westerns included. His clear understanding of how westerns were made and the types of actors that were in it is proven when the movie cuts to a black & white scene of Rick Dalton playing as Jake Cahill talking to Sheriff Hackett, played by the blue-eyed bad boy Michael Madsen. The camera movements, the music, the silhouette and the pan in to Rick Dalton's expression after speaking to Sheriff Hackett, truly feels like a show from the past. In the scenes outside of the story's real timeline, he uses Rick Dalton's career as a way to display his compassion for the different formats of entertainment. From flame-throwing hero to Rick boogie-oogie'ing on a t.v. spot, Tarantino's robust knowledge of the entertainment industry is demonstrated through the film. Tarantino knows more than just films. He knows pop culture, Hollywood and how the entertainment business works.
The major story takes place in 1969 but goes further back than that. Rick Dalton is stuck in the past with his pompadour hairstyle, his dislike for hippies and his unfamiliarity to the new evolved culture. Rick was a star in the 50's as a cowboy hero when western shows were popular on television. As it is now the year of 1969 and flower power has taken over cultivating as the new hip era, Rick is seeing himself as a "has-been." This validates Quentin Tarantino's inventiveness. Writing about an actor who struggles with losing his fame has probably crossed the minds of many in the entertainment industry. In addition, the relationship between Rick and Cliff is relatable to everyone in the sense that friendships made between colleagues can be deeply sweet.
Though some have mentioned that Tarantino is sexist stating there isn't enough dialogue nor camera time for the female characters and that particularly one scene in the movie, which I won't spoil, shows unethical actions done by a man. Knowing the history of events that took place in 1969 and Tarantino making "Death Proof" because he wanted to make a female empowered movie, I don't think he's sexist. As I said earlier, he writes and does what he does for the love of cinema. Every character and every action made purely for entertainment.
"Once Upon A Time In Hollywood" also puts the question in my head, "Did the Manson Family that lived on Spahn Ranch do the things they did because Charles Manson didn't make it in Hollywood as the rockstar he hoped to become?" Coincidence?! Afterall, "Once Upon A Time In Hollywood" is a fictional story with elements inspired by true events.
And Quentin Tarantino's "Once Upon A Time In Hollywood" is exactly that, a fairytale love letter to the entertainment industry about a time in Hollywood that was once upon a time.
****
["Joker" trailer review]
"Joker," starring Joaquin Phoenix and directed & written by Todd Phillips, is an origin story about 'The Joker', a character first created in the Batman comics. The interesting fact about this movie and story is that it is NOT an origin story adapted from any comic book. Rather, "Joker" is an original standalone origin story about a man named Arthur Fleck who by society is a disapprobation. What hints at a dysfunctional upbringing with a possibly lewd relationship between a mother and her son, is a dark untold tale that appears to bring shadows to the limelight. A clown working the streets to becoming a famous clown on the screen can create complications when fame, ego and a rough childhood come into play. Now all I saw was the trailer so I could be completely wrong with the synopsis. Either way, the trailer looks amazing and it's definitely been added to my must-see movie list.